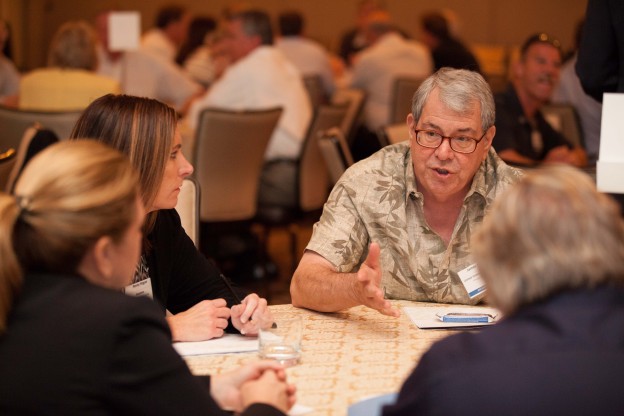 The Global Cold Chain Alliance Assembly of Committees (AOC) brings together top executives to learn, network, and collaborate. Held every summer in Washington, D.C., the three-day event focuses on government issues impacting the cold chain. This programming allows GCCA members to take advantage of being in the U.S. Capital and leverage GCCA's network of partners in Washington. Sessions will be presented by agency representatives, coalition partners and leading policy experts.
LEARN: The first day is called the AOC Symposium and consists of education sessions, where attendees can focus on gathering knowledge and new ideas. This day is open to both members and non-members alike. The Symposium will feature three tracks covering policies related to Administration, Operations and Transportation.
LEAD: The second day is reserved for Committee Meetings, in which members who serve on a specific committee, or are interested in doing so, participate in these closed-door working groups. Committee members develop association resources and contribute to the work of the organization through their volunteer service. This day is open to members only.
SUCCEED: The third day is when members partake in Government Agency Visits. This is their opportunity to elevate the importance of certain issues related to the global cold chain industry. Previous agency visits included Department of Energy, Department of Transportation, United States Department of Agriculture, Occupational Safety and Health Administration and others!
Thank You To Our Committee Volunteers
GCCA also extends a special "thank you" to all committee volunteers for their hard work. Through their work with committees, they address critical industry issues, develop association resources, and contribute to the work of the association. The work of these volunteers is vital to the continued success of the association.
More Information on Past and Future AOC Meetings
Presentations from past AOC meeting can be found under Resources-Presentations.
Photos from past AOC meetings are available on the Photos page.
To find out when the next Assembly of Committees will be held, visit the event calendar.