Africa Future Leader Award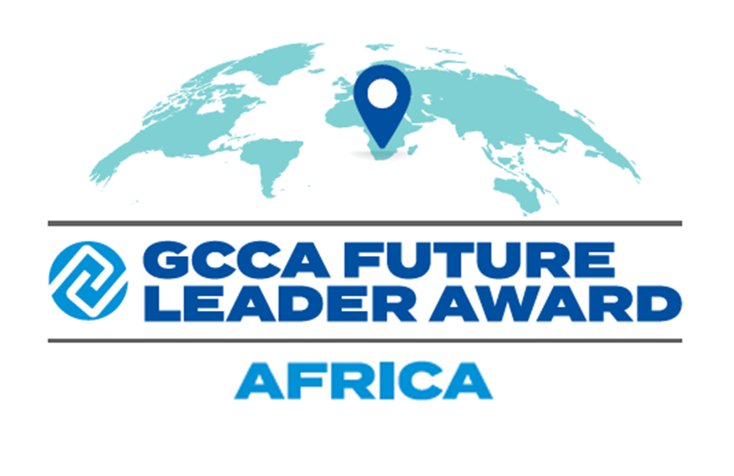 This award is organized by the Global Cold Chain Alliance and its Core Partner the International Association of Refrigerated Warehouses. The Africa Future Leader Award recognizes outstanding young professionals in the African cold storage industry who show potential for future career advancement but have not yet risen to top-level leadership positions within their country.
Africa Future Leader Award Winners

GCCA is pleased to recognize the winners of the past SARDA Peter Worthington-Smith & Tony Lewis Awards who also ran for the Global NextGen Award.

Francois Smith                                                                                         2016 Winner of the Tony Lewis

Sequence Logistics, South Africa                                                       Cold Store Operator Award

 

Ivan Sutic,                                                                                                 2015 Winner of the

Chilleweni Cold Storage Solutions, South Africa                          Peter Worthington-Smith Award

 
How to Apply
Applications for the 2021 award will be accepted through 18 June 2021. Click here to apply online for the 2021 Africa Future Leader Award.
Benefits of Participating in the Award
Broaden knowledge and understanding of the industry.
Meet many key players in the temperature-controlled logistics industry.
Finalists will receive recognition at the GCCA South Africa Cold Chain Summit.
If selected as the Africa Award Winner, they will compete in the Global NextGen Award.
Award Eligibility
To be eligible for the award, applicants must meet the following criteria:
Be an employee of an IARW warehouse member company.
Be 35 years of age, or younger, at the time of the award application deadline.
Possess a minimum of three years of work experience in any sector of the industry, including (but not limited to): operations, administration, human resources, engineering, accounting, sales, customer service, etc.
Possess insight into their company's values, policies, and strategic direction. 
Demonstrate excellence in their work and show potential to advance further in their career.
Be available to attend the GCCA South Africa Cold Chain Summit, held 16 September 2021 where the award will be presented. 
Applicants for the award will be evaluated by a panel of industry leaders.
This year's Africa Future Leader Award Recipient will be eligible to compete against other GCCA future leaders from around the world in the 2021 Global NextGen competition. To compete in the Global NextGen competition, competitors must be fluent in English.
---
Overview
Step 1: Application Review
The Application Review Committee will review candidate applications separately and refrain from discussions regarding content and scores. Scores will be averaged to arrive at a final score for each applicant.
Step 2: Presentation
The candidate will deliver a 10-minute presentation that will be pre-recorded. The presentation should explain our background, detail how you found your way to the Cold Chain Industry, highlight your current role, and describe your plan for professional growth.
The purpose of pre-recording presentations is two-fold: (1) it allows judges to review and score the presentation prior to the interview round; and (2) it reduces the chance of technical disruptions (poor internet connection, etc.). Candidates may contact Lvanderberg@gcca.org to schedule a recording session. Each candidate will be allowed one recording session to ensure consistency and fairness.
During the judges' review, finalists will be scored on:
Structure
Relevant content
Level of interest/passion
Voice
Personal presentation (appearance and expression)
While candidates may develop slides to accompany their presentation, the content and design of slides are not a factor of judging. Candidates should devote effort accordingly. Candidates should make a reasonable attempt to produce a quality recording but will not be rewarded nor penalized for their recording environment (lighting, use of headphones, etc.).
Step 3: Formal Interview
A panel of industry leaders will interview finalists individually using a virtual meeting platform. The interview allows judges to ask a series of questions about the candidate's education, employment, knowledge of the industry, track record of excellence, communication skills, and leadership skills. While the interview is conducted virtually, finalists are expected to dress, act, and speak as if the interview was in person.
During the interview, finalists will be evaluated on:
•            Knowledge of industry
•            Knowledge of employer's business
•            Specialist knowledge
•            Managerial knowledge
•            Communication skills
•            Industry experience/history
•            Education
•            Future potential
Announcement of Award Winner
The candidate with the highest overall score (presentation + interview) will be announced shortly after interviews are concluded followed by a Press Release. The winner will also receive recognition at the GCCA South Africa Cold Chain Summit scheduled to take place on 16 September 2021. The Africa Future Leader Award Recipient will represent Africa in the GCCA Global NextGen Award program, competing against future leaders from other GCCA member regions across the globe. 
Questions?
Please contact Lizelle van der Berg