Don Schlimme Future Leader Award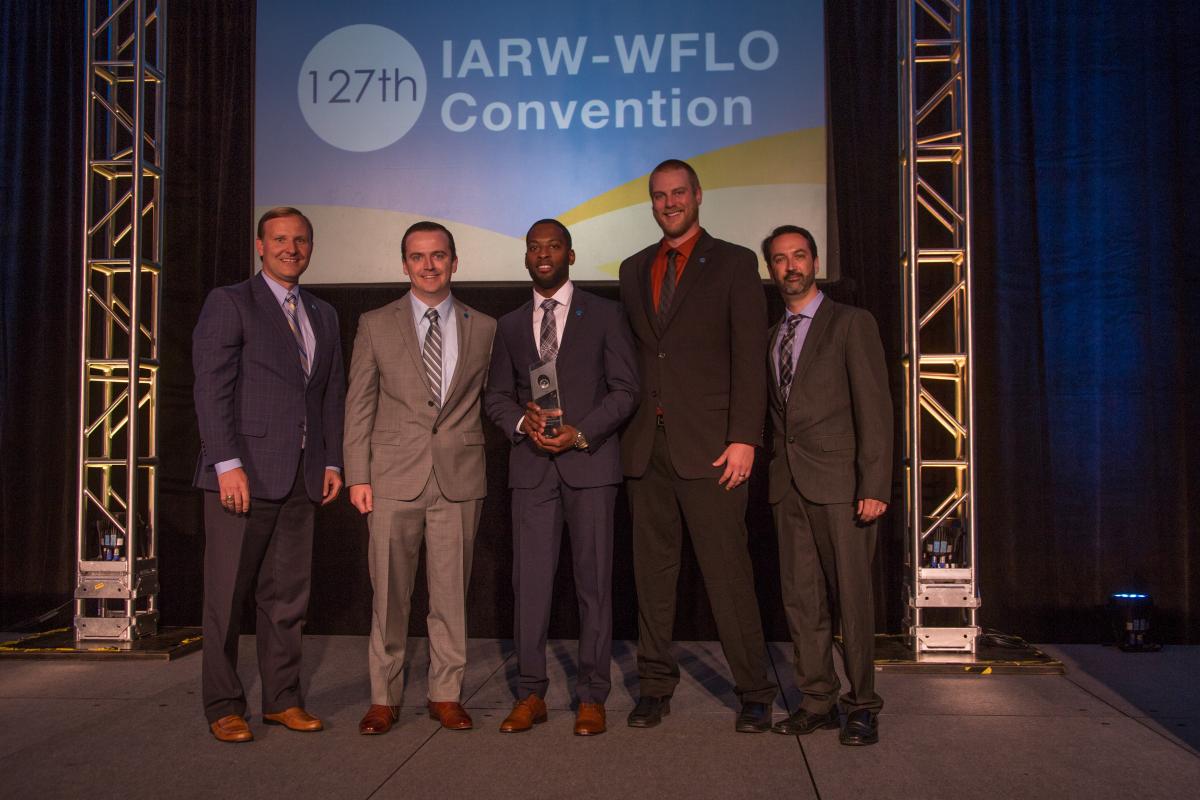 Organized by the Global Cold Chain Alliance and its Core Partner the International Association of Refrigerated Warehouses, the Don Schlimme Future Leader Award recognizes outstanding young professionals in the North American cold storage industry. 
Winners of the Don Schlimme Future Leader Award
Marquel Broussard, New Orleans Cold Storage

2018
Matt Toogood, United States Cold Storage
2017
Colin Longmuir, 

Henningson Cold Storage Co.

2016
How to Apply
The application form requires you to submit:
Completed application form
1-page resume
1-page personal statement
3 letters of recommendation
Deadlines
Complete applications consisting of the application form, resume, personal statement, and letters of recommendation should be forwarded to cperry@gcca.org by March 12, 2018.
Benefits of Participating in the Award
Finalists from the application round will compete for the Don Schlimme Future Leader Award at the 2018 IARW-WFLO Convention at the Ritz-Carlton on Amelia Island near Jacksonville, FL.
The Don Schlimme Future Leader Award Winner will receive a travel stipend up to $2,500 to attend the Global NextGen Award Competition at the 2018 Global Cold Chain Expo in Chicago, IL.
Broaden knowledge and understanding of the industry
Meet many key players in the temperature-controlled logistics industry
Award Eligibility
This award is open to all employees of all IARW warehouse member companies who:
Have demonstrated excellence in their work
Have demonstrated potential to excel further in any of the many facets within the industry
Have worked within the industry for a minimum of three years and have a broad knowledge of the refrigerated warehouse.
Are from any section of the industry including commercial, administrative, technical, engineering, accounting, sales, handling, service, or management
Possess insight into their organization's strategic values and direction, policies
Are available to attend the WFLO Institute and the Global NextGen Award Competition
About Don Schlimme
The award is named in honor of Donald V. Schlimme, Ph.D, who passed away in 2012 and was a longtime member of the WFLO Scientific Advisory Committee (1983-2012) and a WFLO Staff Advisor for many of those years. He was an expert in food science and cold storage and was committed to sharing his extensive knowledge.
Questions?
Please contact Catharine Perry, Director of Education and Training at cperry@gcca.org.