GCCA Announces the 2022 Brazilian Future Leader Award Recipient
GCCA ANNOUCES THE 2022 BRAZILIAN FUTURE LEADER AWARD RECIPIENT
For Immediate Release
20 November 2022 (Sao Paulo, Brazil) -- The Global Cold Chain Alliance (GCCA), is proud to announce the recipient of the 2022 Brazilian Future Leader Award Recipient is Luis Segura, Engineer Specialist - automation and refrigeration for SuperFrio. The award was presented during the 2022 GCCA Brazilian Cold Chain Congress held in Sao Paulo, Brazil on 20 November 2022. The event attracted over 100 temperature-controlled logistics executive leaders.
The GCCA Future Leader Award recognizes talented young professionals, who have the potential to become future leaders and make a positive contribution to the development of the temperature-controlled warehousing and logistics industry. Nominees demonstrated excellence in their work, the potential to excel further in the many facets within the industry and possess insight into their organization's strategic values and direction, as well as policies and ways of working.
Five candidates applied for the award this year and were invited to conduct presentations during the conference to the participants. Those five individuals were Mrs. Andressa Kauss (Friozem), Mr. Elves Araujo (Emergent Cold), Mr. Junio Souza (ARFRIO), Mr. Luis Segura (SuperFrio) and Mr. William Monteiro (Emergent Cold).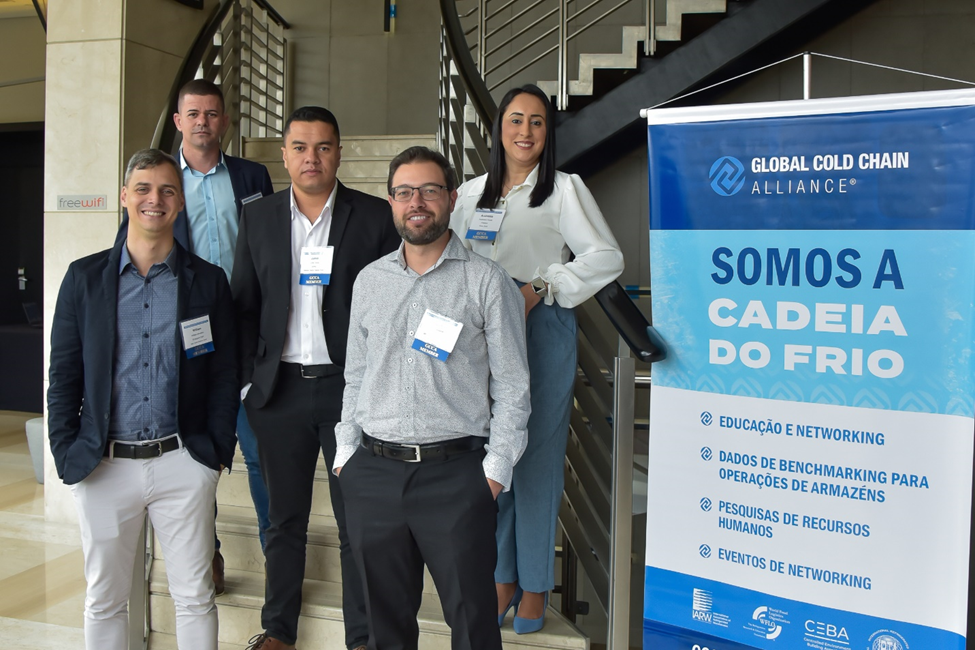 Three of the five contestants were selected by the judges after the presentations as finalists and those were Kauss, Araujo and Segura. They then conducted interviews with the judges, who are industry leaders in the region; Mr. Bruno Vargas, warehouse manager at Iceport, Mrs. Danniele Moreira Leite, partner at CAP Armazenagem, and Mr. Patrick Pimentel director at Friovale.  
As the 2022 GCCA Brazil Future Leader Award recipient, Luis Segura will now compete in GCCA's Global NextGen Award, where the award recipients from each region with compete for the global award.
Picture: Danniele Moreira Leitte and Bruno Vargas with the 2022 recipient, Luis Segura.