November 12, 2018 (All day)
to
November 13, 2018 (All day)
Malecon De La Reserva 615 Miraflores, Lima, Peru
About
The Latin American Cold Chain Congress brings together leaders and entrepreneurs of the food industry throughout Latin America as well as government officials to discuss the trends, opportunities and challenges of the cold chain facing the new economies and the future of Latin America. If your company does business in, or has offices in Latin America, then we highly encourage you to send your companies cold chain professionals to this event to learn, network and share ideas with their peers.
Note: Simultaneous translations of the educational programming in both English and Spanish will be provided. There are also opportunities to organize interpretation to facilitate in one-on-one or small group settings during networking time. Please contact Debbie Corado at dcorado@gcca.org to inquire about this service.
Reasons to Attend 
Conferences: Taught by international speakers that address the most current issues for the development and growth of the cold chain in Latin America
Commercial Sample: Learn about the new suppliers of services and products for the industry, the new equipment and systems, discover what new they can offer you.
Networking: The Congress offers a space for business development and commercial links, share with your colleagues and enrich the business experience by sharing with industry pioneers.
Why Peru? 
Peru is the country with the highest economic growth in Latin America in 2018, with a projected growth of 3.6% In 2017 Peru also ranked as the country of the Pacific Alliance with the highest growth in exports, with a rate of 22.6% This was due to the increase in exports in the hydrocarbon, mining and agro-industrial sectors. This year the economy grew 2.8% in January, 2.86% in February and 3.93% in March, so the Peruvian Ministry of Economy (MEF) projected that for the following months the advance could be greater than 5%. In addition, the number of companies grew by 8.44% compared to 2016 with a number of 2,303,662 signatures incorporated at the end of the year. It is the fourth best emerging country most promising for investors, according to the ranking of Bloomberg Markets magazine.
Peru is the third largest country territorially of South America. Its economic activity is made up of agriculture, its main agricultural products are: potatoes, rice, corn, sweet potatoes, wheat, quinoa, maca, coffee and fruits such as apple, pear, grape, peach, banana and vegetables such as beans, tomato onions and garlic It maintains the leadership in Mining in Latin America, as the largest producer of gold, zinc, lead and tin and as the 2nd largest. Producer of silver and copper. And the exploitation of marine resources such as anchovy, croaker, sole among others. Peru also produces fishmeal, asparagus, and artichokes.
The great wealth of mining resources, plant resources, rich biodiversity and animal resources means that Peru has excellent potential for industrialization.
Sponsors
Platinum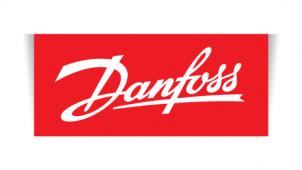 Gold
Silver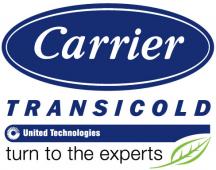 Service Partners & Strategic Alliances