November 13, 2019

12:00PM

to

9:30PM
The Global Cold Chain Alliance (GCCA) will host its next European Cold Chain Connection in collaboration with the Danish Cold Storage Association on Wednesday, the 13TH of November in Copenhagen, Denmark. This event provides temperature-controlled logistics professionals with learning and networking opportunities, as well as a study tour to industrial facilities in the cold chain.
About
The Cold Chain Connection events bring together decision makers from all segments of the temperature-controlled logistics - warehousing, all-type transportation, FMCG, retail, food processing, production, retailers, pharma etc. These unique events offer both educational and networking functions where professionals can share views on the sector, best practices and standards, while learning from thought leaders as well as from each other.
Please note: Suppliers and building contractors must sponsor to attend these events.
Venue
This event will be hosted at the Scandic Copenhagen hotel, located in the heard of Copenhagen and only 12 km from the airport. 
There are two ways to book a room at the Scandic Copenhagen hotel:
book at the fixed rate of DKK 1,635 (approx €218) on 13/11 (DKK 1,625 on 12/11), latest by 30 October, directly to MEETING.copenhagen@scandichotels.com mentioning 'GCCA event'; you will be requested to provide credit card details to guarantee no-show or late cancellation
pre-paid booking (no cancellation possible) at variable rates on the hotel website directly - click here
If you have any question, please contact European Director Julie Hanson.
Hotel contact details:
Vester Søgade 6
1601 Copenhagen V
Phone: +45 33143535
Programme
The programme will span from 12h00 to 21h30 and include a Learning Session with an expert, Facility Visits and a Networking Evening.
 12h-13h - Welcome & arrivals 

13h-15h - Learning session: Health & Safety, How Good Practices Can Drive Innovation, Performance & Competitiveness 

15h-18h - Facility visit to 

Dagrofa Foodservice, Ishøj with 550 grocery stores spread across Denmark. Dagrofa is one of the country's leading companies in the Danish food market. Dagrofa stands behind Denmark's food market MENY and the local heroes, SPAR, 

Min Købmand and Let-Køb.

Dagrofa also owns Denmark's largest sales and logistics company, Dagrofa Logistik and FoodService Denmark, which is a leading supplier to the foodservice sector in Denmark.

Dagrofa runs their most modern temperature-controlled operations on CO2. 
18h30-21h30 - Meet & Greet (networking evening)
Guest Expert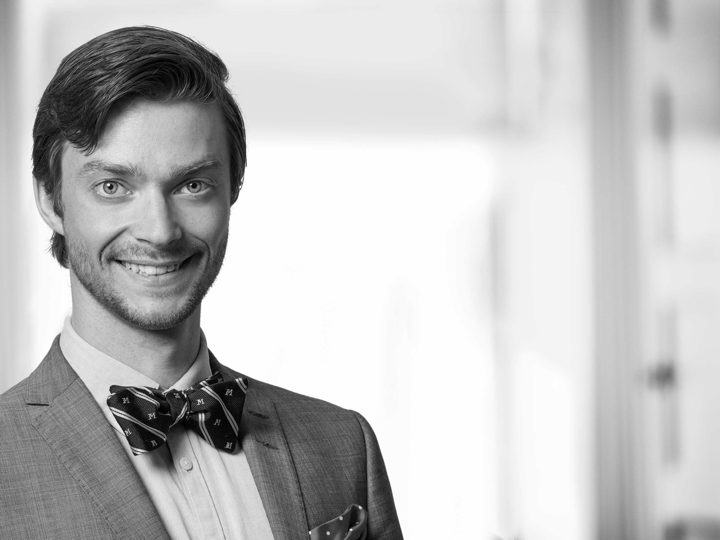 David Hansen, Assistant Professor, Department of Materials and Production; Faculty of Engineering and Science; Sustainable Production; Behavioural Operations and Innovation Management at University of Aalborg, Denmark.
With experience as a consultant in the private sector, as well as in research, his specialty focuses on how sustainability and good work and health & safety practices can be combined with organizational performance. David will facilitate a conversation among the participants on how good practices can drive innovation, performance and competitiveness, as well as share his insights from research in the field.
Attend
Open to GCCA warehouse and transportation members, Danish Cold Storage Association warehouse and transportation members, non-member temperature-controlled logistics operators (warehousing, all-type transportation, food processing, production, retailers, pharma, etc.) and event sponsors (associate or building contractor members)
To register for this event or for any question, use the REGISTER button at the bottom of the page or contact our European Director Julie Hanson at jhanson@gcca.org
Sponsor
Sponsoring the GCCA Cold Chain Connection events gives GCCA associate members (supplier) and building members (contractor) exclusive access to decision makers from temperature-controlled logistics companies attending, as well as unique insights into industry trends and developments.
Cost:
The value of the sponsorship is €2,000 per company, sponsorship is open to multiple companies. (€2,900 for non-member vendors) 
Benefits of sponsoring include:
• Direct access to a qualified audience of potential customers
• Unique insight into the trends and challenges pertaining to temperature-controlled logistics
• Ability to participate in sector discussions and meet with participating operators
• Bespoke brand exposure
• Access to facility visits
• Display banner at event
• Distribute leaflets or brochures and give-aways at event
• Sponsorship includes participation of maximum two representatives of the sponsoring company
For all inquiries, contact our European Director Julie Hanson at jhanson@gcca.org or by phone +32 496 065 865.​
Categories: Industry Event