November 16, 2020 4:30PM
to
November 25, 2020 6:00PM
Virtual
Current Exhibitors
Are you planning new investments, expansion or green field projects? Or simply looking at modernising your equipment fleet or building? 
The European Cold Chain Conference Expo is the source for logistics providers to learn about the latest technologies, equipment innovation and services developed to optimise 3PL operations and energy performance.
Exhibitors
 
Carrier Commercial Refrigeration | Fortdress International KG | Isocab by Kingspan
Savoye | SSI-Schaefer | Wagner Fire Safety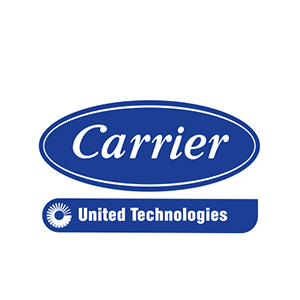 Carrier Commercial Refrigeration is a leading supplier of high-efficiency turnkey refrigeration systems and services. Carrier pioneered the use of CO2 for food retail and has been expanding its leadership into warehouse applications with its large-scale PowerCO2OL system that provides benefits in sustainability, energy savings and efficiency.
To learn more, visit www.carrier-refrigeration.com
Contact Representatives
Marius Van Der Linden | Sales Director Benelux
Marius.van-der-Linden@Carrier.com | +31 6 53343846
 
Dominique Laurent | Account Manager Benelux
dominique.laurent@carrier.com | +31 651389543
 
Micael Antonsson | Director Industry Segment
micael.antonsson@greenandcool.com | +46 76 777 87 02
Educational Downloads
Join Sponsor Community
Follow Carrier on LinkedIn @carrier-commercial-refrigeration and Twitter @SmartColdChain
---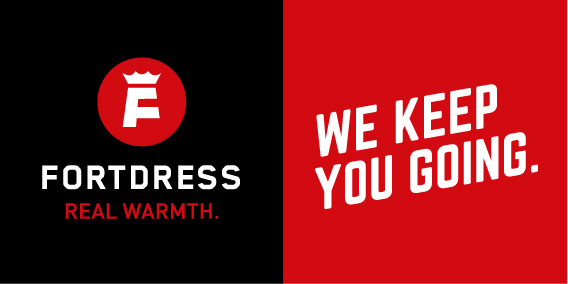 We are outerwear experts specializing in garments that protect you from the cold. We make sure that all who work extremely hard can keep going. The experience we have acquired over our many years in this business has taught us that jobs in refrigeration and logistics industries work you to the bone.
Therefore, our products always provide the real warmth. Our garments are lightweight, flexible as well as comfortable. They come with all the details that make a huge difference on the job. This makes them ideal for working effectively and efficiently under the toughest conditions.
Our customers – companies in the food industry – appreciate our know-how and service. Thanks to our excellent customer service and qualified on site advice, our company enjoys an excellent reputation and close relationships with its clientele. Our strengths are instantly evident whenever we have to meet diverse specifications and deliver custom-tailored products.
To learn more, visit https://fortdress.com/
Contact Representatives
Jerry Lauber | Managing Director
jerry.lauber@fortdress.de | +49 (0) 2739 47979-15 
 
Roddy Lauber | Export Sales Manager
roddy.lauber@fortdress.de | +49 (0) 2739 47979-14 
Educational Downloads
Join Sponsor Community
Follow Fortdress on LinkedIn @ fortdressinternational, Facebook at www.facebook.com/fortdress and Instagram @fortdress
---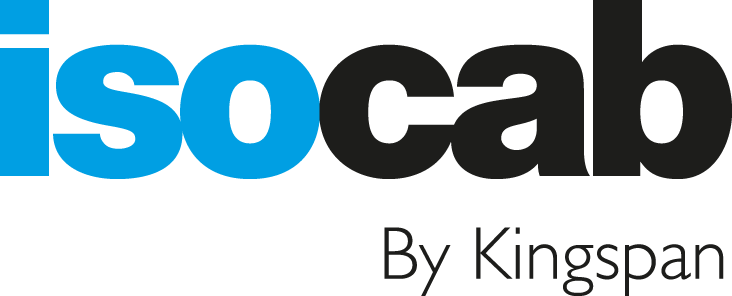 Isocab by Kingspan is the expert for cold chain building envelopes. Our insulated sandwich panels are developed with cold and frozen environments in mind. Thanks to decades of experience and in depth product development we have built a vast network of specialized installers. They translate our craftmanship into the best performing buildings. Our own team of technical specialists help you find the best solutions for your specific project needs. 
Whether you're working on a new build, extension or renovation project, every new design brings along a myriad of choices. Let us inspire you! What's the most important? Cutting the energy cost of your building or ensuring a safe working environment for your staff? Would you rather save money or time? Maybe the answers are clear but we bet you don't want to choose. If the latter is the case: the Isocab by Kingspan QuadCore® range is perfect for you. 
Our QuadCore® sandwich panels are designed with the cold chain sector in mind. They're esthetically pleasing and part of the circular economy. They add greatly to the fire safety of the building while bringing the best thermal performance. They're safe and quickly installed. Applicable for facades, ceilings, inner walls and flat roof.
A great example of the superior performance of Isocab QuadCore® panels is shown by the new Stockhabo building in Belgium. Their choice for QuadCore® was encouraged by the better thermal insulation which allowed them to significantly reduce energy costs. Furthermore, the QuadCore panels fire safety insurer's approval lead to a cut in fire insurance fees. Finally, the specifications of the complex highbay construction required efficient installation techniques. Thermal performance, fire safety contributions and easy installation with QuadCore® led to the best controlled environment for Stockhabo's customers.
To learn more, visit www.isocab.com
Contact Representatives
Wim Polfliet | Sales Manager BeLux & Export
wim.polfliet@kingspan.com | +32 475 268425
 
Brecht Demuynck | Key Account Officer
brecht.demuynck@kingspan.com | +32 56 734 326
Educational Downloads
Join Sponsor Community
Follow Isocab by Kingspan on LinkedIn @isocab-by-kingspan
---

SAVOYE, a global player in the design, manufacturing and integration of machines and automated systems for intralogistics and software solutions for the Supply Chain, offers a complete range of solutions meeting the needs of logistics organizations, from the simplest to the most complex, serving SMEs and large accounts.
 
A coherent global offering featuring intelligence and systems thanks to its two areas of expertise:
Advanced Software for the edition of a software suite for the Supply Chain Execution (OMS, WMS, WCS, TMS, EDI), including its flagship products: LM XT, LOGYS, MAGISTOR, LM TMS, LM OMS.
Advanced Technologies for the design, manufacturing and integration of intralogistics systems, and its offer of automated and robotic goods-to-person solutions for heavy loads (MAGMATIC) and light loads (X-PTS), order preparation systems, automated packing machines (JIVARO, E-JIVARO, PAC 600 machines), conveyors (INTELIS).
These logistics solutions, from reception to dispatch via storage and order preparation, can be adapted to all players in the cold chain sector (fruit, vegetables, meat products, fish…), whatever their logistic and strategic positioning.
To learn more, visit www.savoye.com
 
Contact Representatives
Peter De Henau | Managing Director Savoye Benelux
Peter.dehenau@savoye.com | +33 (0)3 80 54 40 00
 
Brice Pozzoli | International Business Development Manager
Brice.pozzoli@savoye.com | +33 (0)4 77 49 47 00
Educational Downloads
Join Sponsor Community
Follow Savoye on Twitter @savoye4all and LinkedIn @savoye/mycompany
---

SSI SCHAEFER is the world's leading provider of products and systems for intra-company material flows and waste engineering.
At around 70 operative companies and at eight production facilities worldwide, we develop innovative concepts and solutions for our customers' industries. In this process, we shape the future of intralogistics. To learn more, visit www.ssi-schaefer.com
Contact Representatives
Andreas Oy | VP Market Sector Food & Beverage
andreas.oy@ssi-schaefer.com | +49 9334 979-0
David Eisenhut | Director Business Development Dynamic Systems
david.eisenhut@ssi-schaefer.com | +41 52 687 31 53 
Educational Downloads
Join Sponsor Community
Follow SSI-Schäfer on LinkedIn @ssischaefer and Facebook at www.facebook.com/ssi.schaefer.de
---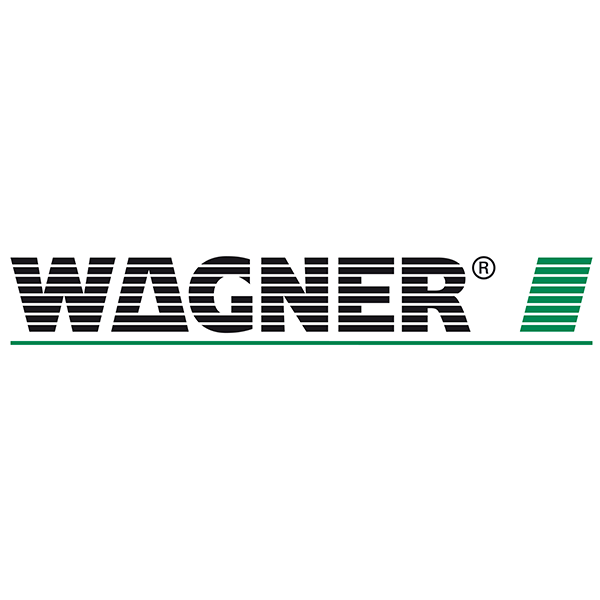 WAGNER is a global technology leader in the field of fire detection and fire prevention, and covers the complete service portfolio for its customers from planning and design, to system construction and service.
We are a family-owned company, headquartered in Germany, and operating subsidiaries in the United States, Canada, Singapore, Australia and throughout Europe.
Our active fire prevention system, OxyReduct®, combined with TITANUS® very early fire detection, has become one of the standard solutions in deep-freeze storage, especially those with AS/RS.
Contact Representatives
Pieter Bikker | Sales Europe
bikker@wagner-nl.com | +31 346558014
Educational Downloads
Join Sponsor Community
Follow Wagner on LinkedIn @wagner-group-gmbh
Interested in exhibiting?
Please contact Julie Hanson to discuss exhibiting and/or sponsorship opportunities on her mobile: +32 496 065 865 or via email at jhanson@gcca.org.