July 26, 2021 (All day)
to
July 28, 2021 (All day)
Fairmont Georgetown, Washington, District Of Columbia, United States
Keynote Presentations
July 27| 8:30 am
Senator Mike Braun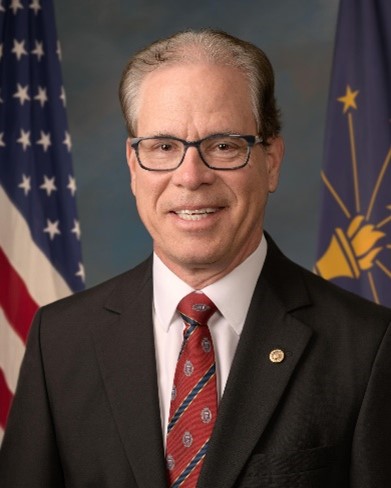 About Senator Mike Braun: In the Senate, Senator Braun serves on the Aging Committee, Agriculture Committee, Budget Committee, Appropriations Committee, and the Health, Education, Labor and Pensions Committee (HELP).
Before Braun joined the Senate in 2018, he was the founder and CEO of Meyer Distributing, a company he built in his hometown of Jasper that employs hundreds of Americans across the country.
Braun graduated from Jasper High School in 1972, where he served as senior class president and lettered in football, basketball, and track. He went on to graduate from Wabash College where he earned an economics degree, graduated summa cum laude, and served as President of the Student Body. In 1976, Braun married his high school sweetheart Maureen and entered Harvard Business School, earning an M.B.A. in 1978.
After graduation, he moved back to Jasper to start his career. In 1979, he co-founded Crystal Farms, Inc. which later became one of the largest turkey operations in the Midwest.
After starting at Meyer Body Company in 1981 and eventually acquiring full ownership, Braun transitioned from the manufacturing sector to the distribution markets, forming Meyer Distributing. Since then, Meyer has grown to be among the industry leaders in auto parts distribution. Under his leadership, Meyer survived the 2008 financial collapse and came out a stronger company, averaging 22 percent growth since 2009. Today, Meyer is a nationwide contender in the third-party logistics business.
We look forward to hearing from Senator Braun on a number of issues impacting the food supply chain.