May 05, 2020 (All day)
to
May 08, 2020 (All day)
Hyatt Regency Coconut Point Resort and Spa, Bonita Springs , Florida, United States
Cool Innovators
Tueday, April 9




Round I: 10:30 a.m. – 12:00 p.m.

Wednesday, April 10 




Round II: 11:00 a.m. – 12:30 p.m.


 
Innovative Topics for This Year's Convention
The Importance of Railcars in the Cold Chain 
Herman Haksteen, CEO, MHW Group
Mark Swensen, Group Lead Transportation, KraftHeinz Company North America 
In 2019, IARW surveyed members to understand their perception and use of rail cars in the transportation of temperature-controlled products. Of the 80 respondents who said they have access to a functional rail spur, over 50 percent said they load zero cars per month. This presentation and interactive discussion will highlight key findings from this survey, cover the state of the American rail network, and pros and cons of using rail versus trucking. Join this session to dive deeper into the barriers members' identified when it comes to using rail, and how the industry and shippers can make rail more feasible.
Warehouse AGVs in Frozen Operation 
Jacquelene Brotherton, Transport Manager, Oxford Logistics Group
Designed to replicate conventional forklifts, but more flexible than a crane-driven auto facility, AGVs can improve efficiency and effectiveness in an operation. Join this session to hear from Oxford Logistics Group, who has invested time, energy and capital into adopting technology and cutting-edge systems for constant advancement. Hear about their use of AGVs in their racked facilities from the decision of implementation, how they retrofitted to a conventional warehouse, and how to scale these technologies for diverse operations.
Tales of Global Warehouse Automation 
Jonas Swarttouw, U.S. Country Manager, NewCold Logistics 
Piet Meijs, VP Business Development, NewCold Logisitcs
There are several factors to consider when implementing automation into temperature-controlled logistics. Financial investment, impact on talent, and the commitment of customers are all important aspects to evaluate, and may vary depending on what part of the world a facility is located. Join this session to hear firsthand from NewCold Logistics, leaders in automation, about the implementation process they went through, reasoning behind their choice to insource automation oversight and expertise, and challenges and triumphs they faced along the way.
Cybersecurity Considerations & Ransomware 
Steve Tippmann, Executive Vice President, Tippmann Group/Interstate Warehousing
Too often, companies and individuals look at the prospect of a cybersecurity breach as unlikely, giving minimal attention to preventative measures and response plans. In the temperature-controlled supply chain, a cybersecurity breach has the potential to be crippling to logistics companies and even more damaging to their customers. In this session, an IARW member will share their recent first-hand experience with ransomware, lessons learned in the attack, and advice for other 3PLs to avoid and deal with a similar situation.  
Best Practices in Recruiting Associates 
Moderator: Jeremy Lurey, President & CEO, Plus Delta Consulting
Panelists: Mike Pokel, President, Midwest Refrigerated Services; Lori Cogit, VP Human Resources, RLS Logistics Corporate  
Before a company can properly onboard, train and retain quality talent, they must identify and engage potential employees. Finding this pool of interested and well-suited candidates continues to be a top challenge and priority for cold chain companies across the industry. Join this interactive, moderated panel-session to learn about some of the innovative ways IARW members are building a pipeline of talent into their companies. Be more than an audience member during this session -- ask questions, share challenges, and brainstorm solutions for temperature-controlled warehouses of all types and sizes!  
 Leveraging Your Operation's Data
Adam Forste, Managing Partner, Bay Grove
Michael McClendon, President, Lineage Europe & EVP, Network Optimization
By understanding and effectively leveraging data, operations have the power to optimize capacity, reduce energy and automate their supply chain. This session will highlight the ways in which Lineage Logistics has integrated disparate systems to create actionable information and data visibility, and how companies of all sizes can do the same. Learn what opportunities exist to disrupt the temperature controlled supplace chain through data, and how your operations can improve efficiency by understanding and using the abundance of information you have at hand.
Sponsored by: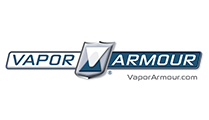 Sponsors
Service Partners & Strategic Alliances