August 30, 2020 (All day)
to
September 02, 2020 (All day)
Hyatt Regency Coconut Point Resort and Spa, Bonita Springs , Florida, United States
Hotel & Travel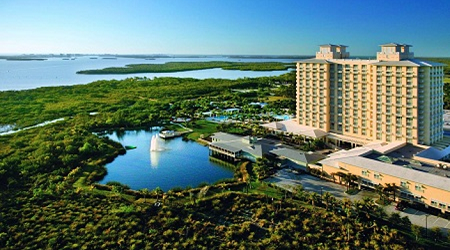 Hyatt Regency Coconut Point Resort and Spa 
5001 Coconut Road, Bonita Springs, FL 34134 | United States
Experience Rich Bonita Springs Florida Resort at Coconut Point. At Hyatt Regency Coconut Point Resort and Spa, they designed a place that creates meaningful connections and memorable experiences. With modern, coastal-inspired ambiance, Hyatt Regency Coconut Point Resort and Spa, provides the perfect setting to soak up the spirit of the Naples area in Southwest Florida. 
Hotel Room Reservations
Special Rate for IARW/WFLO Attendees
$259 for a single/double occupancy exclusive of applicable state and local taxes, currently 11%.
Included with IARW/WFLO Rate
In-room internet and waived Hotel Resort Fee
Deadline to make reservations 
Monday, August 10, 2020
Special Notes
If you need additional assistance, please contact the hotel at +1-877-803-7534 or click here to find contact information by Region. 

Discounted room rate applies to all nights between August 28 – September 4, 2020 with very limited number of rooms available August 28 & 29 and September 3 & 4. 

If the group rate is no longer available, prevailing rates may be offered for some or all of your dates.

The Hyatt Regency Coconut Point Resort & Spa is committed to their guests, colleagues and employees safety and well-being. Here are some steps the hotel is implementing to ensure the welfare and enjoyment of the IARW/WFLO Convention attendees. 
Cancellation Policy
Cancellation is 24 hours prior to arrival and any cancellation within 24 hours will be charged a one (1) night's room revenue fee, with exception of a personal or medical emergency where verification can be provided. Please note - the hotel's standard cancellation policy is 72 hours; however, IARW has negotiated a 24-hour hotel cancellation. 
Maps, Parking & Transportation
Visit the website for more information.
Unauthorized Housing
Please be vigilant if approached by any company or service that implies or claims to be an official housing provider of Global Cold Chain Alliance, International Association of Refrigerated Warehouses, and/or IARW/WFLO Convention. The association does not work with any outside firms and has not authorized anyone to call attendees or exhibitors to assist in booking rooms. We have been made aware of other housing companies or travel agencies that may be aggressively pursuing you, or your company, to book guest rooms through their company at supposedly significant discounts. Reservations made through these "pirate" agencies or companies will be at your own risk. The following company is an unauthorized housing provider and has been sent a cease and desist: Event Travel Planners. If you are contacted by one of these "pirate" companies, please notify us immediately by emailing Melissa Edwards at medwards@gcca.org.