October 08, 2021 (All day)
to
October 10, 2021 (All day)
Austin Marriott Downtown, Austin, Texas, United States
Hotel & Travel Convention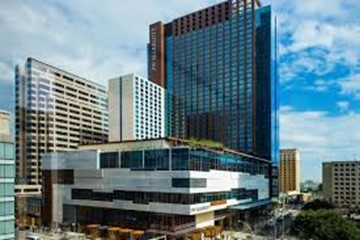 Austin Marriott Downtown
304 East Cesar Chavez Street
Austin, TX 78701, US
Hotel Room Reservations
The Austin Downtown Marriott is currently sold out. GCCA has set up a waiting list that will be available on a first come first serve basis in the event that rooms become available. Please contact Rita Haley if you would like to be put on the waiting list, cancel your room reservation or if you have any questions.
IMPORTANT: If you need to CANCEL your room reservation for any reason, we kindly ask that you notify Rita Haley at GCCA first and allow us to work with the hotel to cancel your reservation and assign it to someone on our waiting list.
Cancellation Policy
Cancellation is 24 hours prior to arrival and any cancellation within 24 hours will be charged a one (1) night's room revenue fee, with exception of a personal or medical emergency where verification can be provided. Please note - the hotel's standard cancellation policy is 72 hours; however, IARW has negotiated a 24-hour hotel cancellation. 
Unauthorized Housing
Please be vigilant if approached by any company or service that implies or claims to be an official housing provider of Global Cold Chain Alliance, International Association of Refrigerated Warehouses, and/or IARW/WFLO Convention. The association does not work with any outside firms and has not authorized anyone to call attendees or exhibitors to assist in booking rooms. We have been made aware of other housing companies or travel agencies that may be aggressively pursuing you, or your company, to book guest rooms through their company at supposedly significant discounts. Reservations made through these "pirate" agencies or companies will be at your own risk. The following company is an unauthorized housing provider and has been sent a cease and desist: Event Travel Planners. If you are contacted by one of these "pirate" companies, please notify us immediately by emailing email@gcca.org.