April 07, 2019 (All day)
to
April 10, 2019 (All day)
Hyatt Regency Tamaya Resort & Spa, Santa Ana Pueblo, New Mexico, United States
Networking Events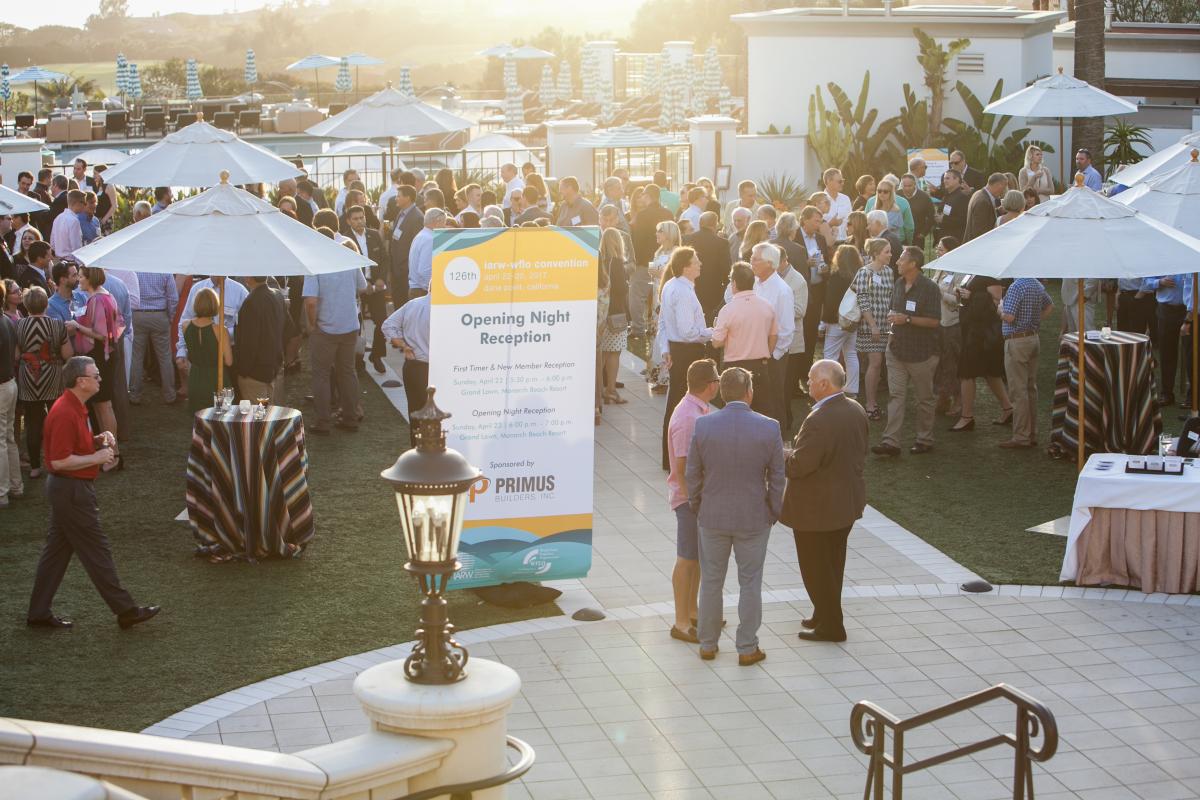 IARW-WFLO Board Reception
By invitation only
Sunday, April 29 | 6:30 p.m. - 7:45 p.m.
Opening Night Receptions
First Timer/New Member Reception
Monday, April 30 | 5:30 p.m. - 6:00 p.m.
Opening Night Reception
Monday, April 30 | 6:00 p.m. - 7:00 p.m.
These two receptions, featuring cocktails and hors d'oeuvres, are held jointly on Monday evening. First-time attendees and new members are welcome to arrive early for an exclusive opportunity to meet and greet IARW-WFLO leadership and staff. All attendees are invited to join the party at 6:00 p.m., for even more mixing and mingling among our members!
IARW Golf Classic
Tuesday, May 1 | 12:30 p.m. – 6:00 p.m.
Golf Club of Amelia Island
Learn more!
One-on-One Business Meetings
Monday, April 30 | 3:30 p.m. – 5:00 p.m.
Wednesday, May 2 | 2:00 p.m. – 5:00 p.m.
Need to follow up with a colleague on a particular topic? Looking to connect with a supplier to find solutions for your next project? Take advantage of this afternoon to catch up with peers and vendors for private business meetings.
Primus Country Pub
Tuesday, May 1 | 9:00 p.m. – 12:00 a.m.
Sponsored by Primus Builders
After dinner on Tuesday, regroup with fellow attendees for an exclusive evening experience in Primus Country Pub. This private event hosted by Primus Builders offers a laid-back atmosphere and the warm welcome of your favorite posh neighborhood pub. Guests can unwind with their favorite cocktail at the open bar and enjoy live entertainment or a game of pool on the billiards table. Primus Country Pub also features multiple TV screens to view the evening's line up of sporting events and late night snacks.
Isle of Eight Flags Closing Pirate Party
Wednesday, May 2 | 7:00 p.m. – 10:00 p.m.
Sponsored by Frazier Industrial Company
Before sailing off into the sunset, join fellow Convention attendees in hoisting the Jolly Roger and storming the resort's beach for the Isle of Eight Flags "Frazier" Closing Pirate Party on Wednesday afternoon. A treasure trove of heavy hors d' oeuvres (no need to go to dinner!), open bar, and entertainment will be provided for all the lads and lasses to enjoy as they dance the night away to their favorite sailor's jig.
Sponsors
Service Partners & Strategic Alliances