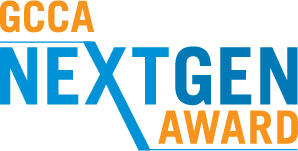 Organized by the Global Cold Chain Alliance, the GCCA Global NextGen Award recognizes outstanding future leaders in the cold storage industry around the world. Originally scheduled to occur last September at the 2020 Cold Chain Conference & Expo, the event (and therefore the competition) was postponed due to COVID-19. Fortunately, this virtual substitute will allow GCCA to showcase our industry's top young talent to our global membership. Times are posted in U.S. Eastern Standard Time.
Candidates for the 2020 Global NextGen Award are the recipients of regional/national awards:
Australia | 2019 RWTA Frank Vale Award Recipient
Demi Hiriaki, Iceland Cold Storage
Europe (Italy) | 2020 GCCA Europe Future Leader Award Recipient
Luca Quaresima, NewCold Advanced Cold Logistics
North America (Canada) | 2020 GCCA Don Schlimme Future Leader Award Recipient
Zeshan Hassan, Congebec, Inc.
Join us as we learn more about the candidates, celebrate their accomplishments, and name the recipient of the 2020 Global NextGen Award.
Categories: Industry Event