IARW - 125th Anniversary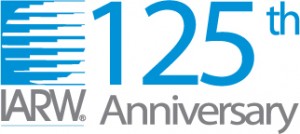 Since 1891, the International Association of Refrigerated Warehouses (IARW) has proudly served the third-party, temperature-controlled warehouse and logistics industry – the industry responsible for keeping your food safe from farm gate to dinner plate.
2016 marks the 125th anniversary of IARW. Join us as we celebrate and take a look back at our association's rich history. Read about our anniversary and history
Photo Archive
Enjoy these exclusive photos from the IARW archives.
1891 to 1920
1920 to 1930
1930 to 1940
1940 to 1950
1950 to 1960
1960 to 1970
1970 to 1980
1990 to 2000
2000 to 2010
2010 to 2017
Find A Cold Chain Provider
A free, convenient way to find third-party logistics providers, contractors and suppliers.