Cold Connection
Cold Chain Work Continues in Dominican Republic with GCCA Member Consultations
Since 2016, the Global Cold Chain Alliance has supported the International Executive Service Corps (IESC) on the USDA-funded Exporting Quality and Safety Program (EQS). The program provides technical assistance to increase productivity and sales for domestic and export markets of high-value fruit and vegetable value chains in the Dominican Republic (DR). GCCA and its members supports the program by providing expert guidance on the handling, storage, and transportation of products, with specific regard to how the cold chain can be best maintained along the way.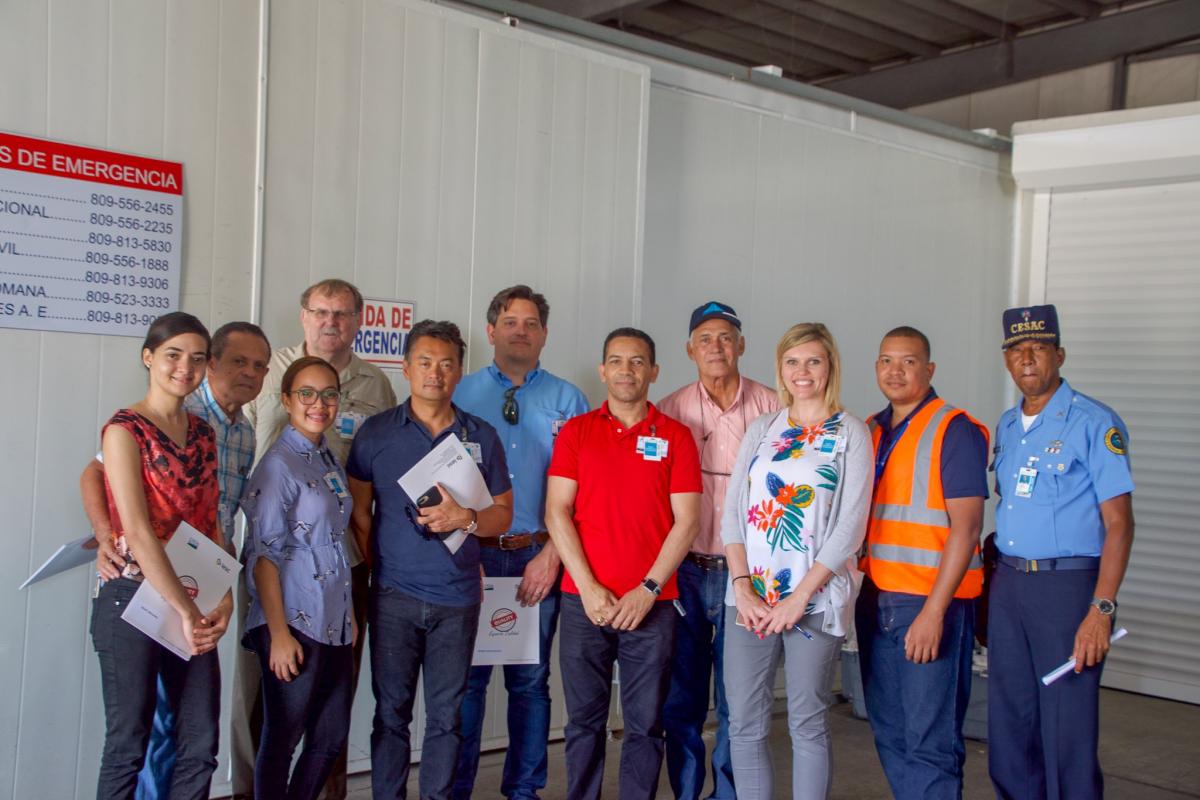 In mid-May 2018, board members of GCCA Core Partner, the International Association for Cold Storage Construction (IACSC), teamed up with IESC representatives to conduct assessments of three major airports in the DR.
IACSC Chairman, Tim Nguyen with ESI Group, and board member Marko Dzeletovich with Coldbox Builders - both experts in the design and building of controlled environments, provided technical assistance on the intricate nature of maintaining the cold chain while loading and unloading product between refrigerated trucks, cold stores, airplanes, and staging areas. 
Laura Poko, GCCA Director of Marketing & Communications, represented GCCA on the assessment. 
The group visited with Caribe Cargo, La Romana International Airport, Punta Cana World Cargo, Punta Cana International Airport, and Aerodom in Santo Domingo. Leaders in the region seek to make Punta Cana a major hub in transporting fruits and vegetables between South America and Europe, with many looking to expand their current facilities. 
This visit builds on years of work done by GCCA and its members alongside IESC and USDA in the region. Debbie Corado, GCCA Latin America Director, has established Cold Chain Working Groups with several leaders in the DR to help further cold chain progress. GCCA also conducted a truck driver training program in Santo Domingo in 2017.
Read past stories on GCCA work in the Dominican Republic
International Projects Coordinated by GCCA
Over the past decade and a half, GCCA, through its Core Partner, the World Food Logistics Organization (WFLO), has worked on 91 projects in 60 different countries in an effort to grow the global cold chain. Learn more about GCCA's international work. GCCA members interested in participating on a future project are encouraged to contact Amanda Brondy at abrondy@gcca.org.