Cold Connection
GCCA Examines Feasibility for Postharvest Technology Service Center in Gbarnga, Liberia.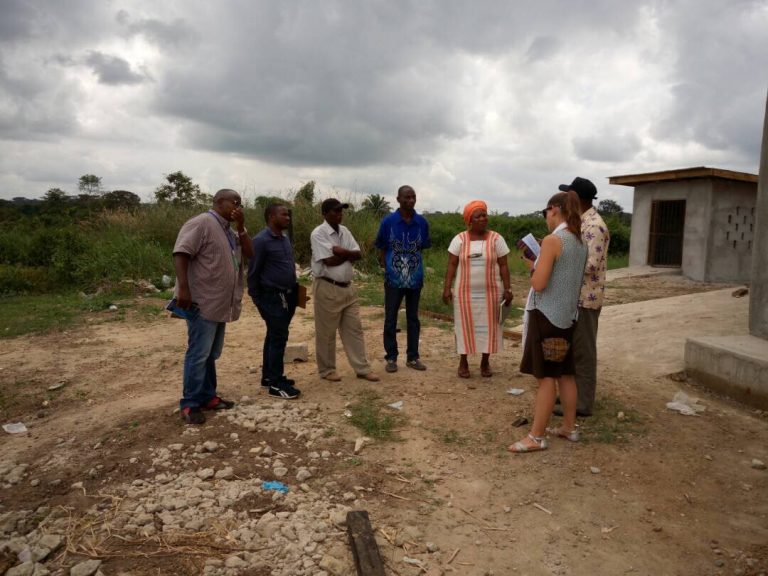 GCCA examines feasibility for Postharvest Technology Service Center in Gbarnga, Liberia.
In 2016, the Global Cold Chain Alliance (GCCA) completed a cold chain assessment in Liberia for a project that is supporting agribusiness development. Our partners on this project, Cultivating New Frontiers in Africa (CNFA), have followed up on several of the recommendations, including providing postharvest training and most recently, examining the feasibility of setting up a Postharvest Technology Service Center (PTSC) in the country.
Liberia suffered through a lengthy civil war that destroyed much of the country's infrastructure during the 1990s. The city of Gbarnga (pronounced Bahn-gah) was home to the Central Agricultural Research Institute (CARI), which led much of the research in West Africa devoted to agricultural production. CARI experienced significant damage during the war, and has been working to rebuild over the past ten years.
As part of the efforts to assist CARI, the CNFA project, Liberian Agribusiness Development Activity (LADA), hired GCCA to travel to Gbarnga, meet with CARI and examine in detail the needs, the demand, the cost, and the sustainability for a center that could provide training and introduce new technologies to farmers, transporters, aggregators and others working along the value chains for perishable foods. LADA works to increase agricultural incomes of smallholder farms through increasing private sector investment in Liberia's agribusiness sector. GCCA Director of International Projects, Amanda Brondy, and Dr. Francis Appiah, Professor at the University of Kumasi in Ghana completed the in-country assessment, working with WFLO Senior Technical Advisor, Dr. Lisa Kitinoja who provided overall technical guidance and Richard Dowdell who completed technical specifications and drawings for the PTSC.
The team agreed that the launch of a PTSC is feasible and could be sustainable. GCCA provided a set of concrete recommendations including a path forward to work with CARI. Please look for future updates on the development of this project. If you have any questions, please reach out of Amanda Brondy at abrondy@gcca.org.