Member Connection
Central Storage Leads Again in Commercial Solar
Madison, Wisconsin – A new 653 kWdc solar energy installation at Central Storage & Warehouse's Caledonia, Wisconsin location now makes the refrigerated warehouse company the largest privately-owned host of commercial rooftop solar power generation in the state. At its three southern Wisconsin facilities, Central Storage now utilizes more than 2,140 kWdc of solar. The only business with more installed rooftop capacity is publicly-owned Target.  
The family-owned business has consistently championed sustainability, and has found rooftop solar to be profoundly impactful in recent years. The company's first solar installation, a 741 kWdc system atop its Madison warehouse, was the largest installation in the state at the time of completion in 2016. The business case validated by that original system led to a subsequent 746 kWdc installation at Central Storage's Pleasant Prairie facility in 2018. The Caledonia facility is the company's third installation, and its leadership team expects further solar expansion in coming years.
"Solar has become a significant part of our overall business strategy. We not only want to increase our environmental sustainability, but we also want to demonstrate effective cost controls to our customers and our employees. These investments support our values and are helping us mitigate risk for the future," said John Winegarden, CEO of Central Storage & Warehouse.
With the addition of the latest installation, the use of solar-generated power across all of its locations is expected to save Central Storage more than $13.5 million in electricity costs over the next thirty years.
RENEW Wisconsin, a renewable energy advocacy agency, has tracked commercial adoption of solar statewide. Heather Allen, Interim Executive Director of RENEW Wisconsin said, "Solar is an incredible opportunity for businesses right now. In a time of economic uncertainty, investing in renewable energy helps protect a business from future energy costs and can help keep operating budgets affordable. It's really exciting to see renewable energy leaders like Central Storage & Warehouse stepping up to the plate continuously. It's an investment that not only helps their company, but it also contributes to our state's renewable energy goals. That has an impact for all of us."
CSW worked with SunPeak, a Madison-based commercial solar developer and construction company on all three of its solar projects. "Many businesses with heavy power loads during the day are good candidates for solar. We see an especially strong match with refrigeration businesses like Central Storage because their energy needs are especially high in the summer, which is exactly when solar production is greatest," said Mike Riverun, SunPeak's Director of Project Development. "Before solar, Central Storage was shifting its power loads to off-peak periods to take advantage of lower electricity rates. Now they can utilize more power during peak generation periods without incurring higher costs."
Riverun also echoed sentiments by Allen, "The economics of solar are very favorable right now, especially with federal and state incentives still available. There are some very powerful tools to help businesses take advantage of solar. With a lot of uncertainty in the business community right now, we are seeing many industries thinking more broadly on how to cut costs."
CSW's investment in solar supports other energy efficiency initiatives, including a full transition to LED lighting across all facilities and the implementation of refrigeration controls to reduce overall energy use.
"Every little bit helps. We've been in business for seventy-three years and we're extremely grateful for that. We're humbled by the support we've received from our customers, our community and our employees. We feel like this is a way we can give back to everyone," said Jack Williams, VP of Operations for Central Storage.
Contact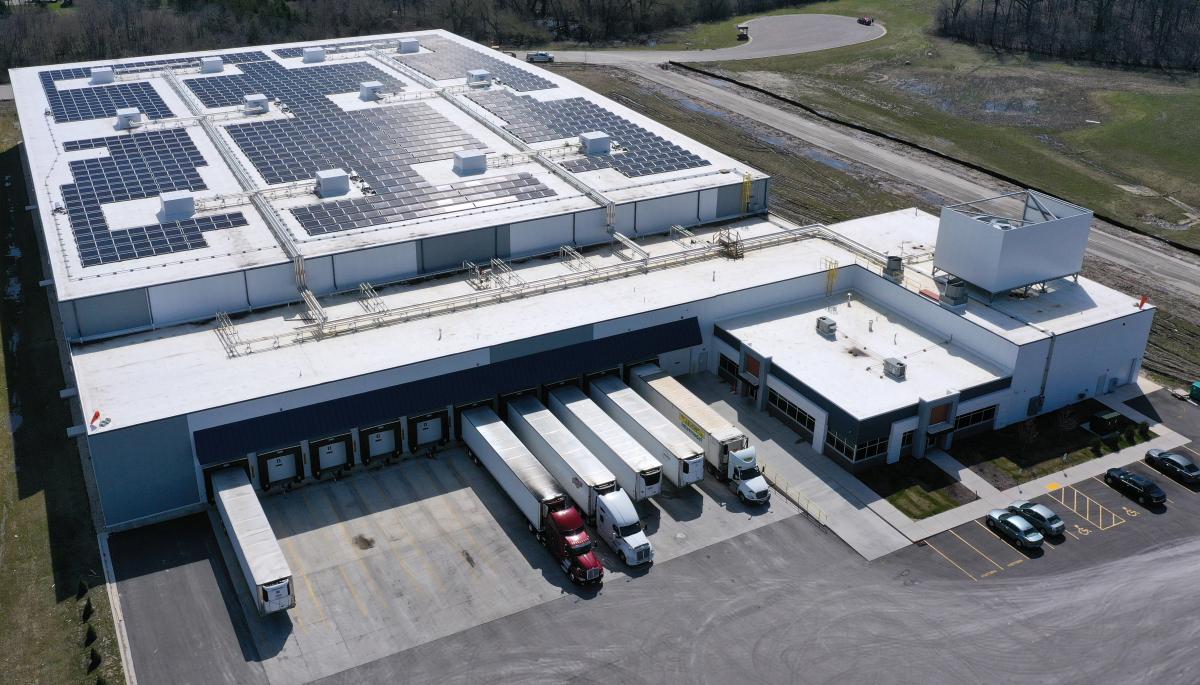 Kelly Williams, Psy.D.
Central Storage and Warehouse
608-333-6651