Member Connection
GCCA Europe Welcomes Two New Members
GCCA Europe is excited to introduce its two newest members – Belgium-based Shecco, market accelerator, joining GCCA's World Food Logistics Organisation (WFLO), and German Körber Supply Chain & Automation, specializing in supply chain software solutions and cutting-edge automation.
Shecco is a global, independent market accelerator for clean cooling technologies, particularly natural refrigerants – for nearly 20 years now. It offers the world's first marketplace for R744 (R744.com), which also offers a wealth of knowledge on CO2. Its activities also include market research and tailor-made industry reports; global physical events and virtual trade shows; policy analysis and government projects; as well as media (also including ammonia21.com and hydrocarbons21.com websites); and the world's first Slack-powered global network for natural refrigerant stakeholders (called ATMOsphere) – amongst others. All with the aim of promoting the uptake of natural refrigerant technologies. Ilana Koegelenberg, Head of Market Intelligence explains: "We joined GCCA to contribute our wealth of natural refrigerant knowledge and also make sure we are up to date with the latest information from a very credible association. By working together with GCCA, we see great potential to assist the industry in making informed choices, backed by real data and a neutral, independent source." Connect with new member Shecco here.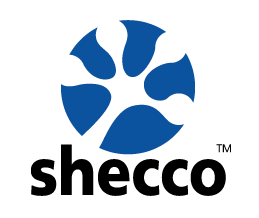 Supply chains are growing more complex by the day. Körber uniquely provides a broad range of proven, end-to-end supply chain solutions fitting any business size, strategy or appetite for growth. Capable of delivering not just software, but automation, voice, robotics, and materials handling – plus the expertise to tie it all together. We are a global partner not just for today, but also as the needs of supply chains continue to evolve. Conquer supply chain complexity – with Körber. The Business Area Supply Chain is part of the global technology group Körber. Connect with new member Körber here.