Member Connection
Remembering Past IARW Chairman, Maury Klumok (1937-2021)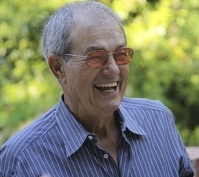 Maury Klumok, former CEO of United Refrigerated Services and Chairman of the International Association of Refrigerated Warehouses (IARW) from 1987-88, passed away peacefully in his home a few weeks at the age of 83. Maury went to work for his father-in-law at U.S. Security Warehouse in the 1960's, where he rose to lead the company and saw the value in consolidation early on with his first acquisition being a local Atlantic Ice & Coal warehouse in 1966.
In 1981, U.S. Security Warehouse merged with two other companies to form MRW with headquarters in Atlanta; soon thereafter MRW became United Refrigerated Services. As CEO of the newly formed United Refrigerated Services (URS), Maury saw the value of a national distribution program to support strategic relationships and started acquiring regional operations in the northeast, mid-west, and west coast, resulting in over 400% of growth before retiring a few years before URS Logistics merged with Americold Warehousing to form Americold Logistics, now the largest publicly traded REIT in the world focused on temperature-controlled storage and distribution.
In his "retirement" Maury was also an investor and board member of Nordic Cold Storage. Maury was a gifted leader and he used his gifts to build a lasting legacy that has benefited many around the world – he will be missed by family, friends, and business associates.