Cold Connection
RFID Tech for Warehouses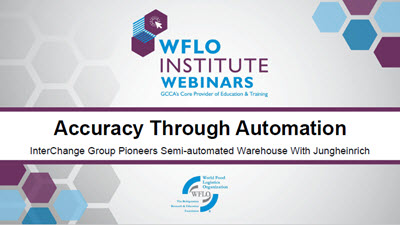 Curious about how a cold storage warehouse can leverage RFID technology to improve efficiency and lower costs?
Check out this webinar recording of Accuracy Through Automation featuring speakers Cliff Alt and Keith VanBenschoten, InterChange Group; Kevin Flannery and Michael Brunnet, Mitsubishi Caterpillar Forklift America, Inc. Webinar sponsored by Tippmann Innovation.
Complimentary for GCCA members. Login required.