Cold Connection
Rwandan Cooperative Completes Training with Funding from Hudson Global Development Fund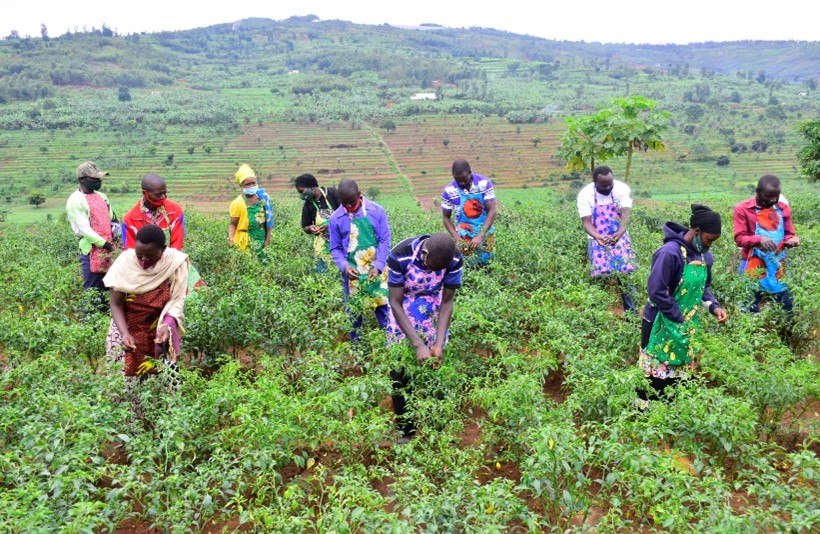 Fig 1:  Field group exercise on the usage of harvesting Apron, POSCO Rwanda
In February 2021, Postharvest Losses Solutions Cooperative (POSCO) was awarded a small grant from the Hudson Global Development Fund to support trainings for reducing postharvest loss in Rwanda.
POSCO identified multiple challenges including rudimentary postharvest practices and lack of appropriate tools which leads to increased food loss and waste. With the grant, POSCO arranged for a local women's cooperative to sew high quality harvesting aprons for use in collecting the vegetables and provided field training for growers and field workers.
Working with farmer groups in Rwamagana 34, 60 participants were selected for a Train the Trainers program focusing on chili and French beans. Topics covered included good production practices, pre-harvest monitoring, harvesting techniques and timing, shading, sorting, grading and the use of postharvest tools. These trainers will go on to train area farmers, reaching an estimated 3,000.