Member Connection
stow Awarded Enterprise of the Year 2020
On 8 December 2020, stow from Spiere-Helkijn, Belgium, was crowned 'Onderneming van het Jaar®' 2020. Stow CEO Jos De Vuyst received the prestigious award from Belgian Prime Minister Alexander De Croo. The 26th edition of the award, organized by EY in collaboration with De Tijd and BNP Paribas Fortis, took place virtually for the first time. A professional jury, made up of leading representatives from the Belgian business and academic worlds, chose stow ahead of the other finalists Abriso-Jiffy, Konings and Van Marcke. Stow succeeds Kinepolis, last year's winner.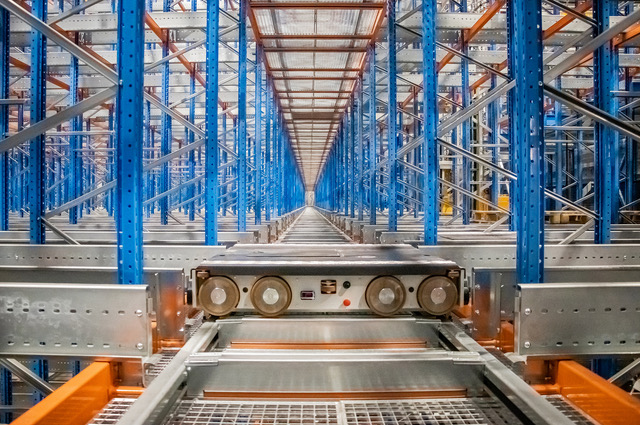 An award for Belgian companies that distinguish themselves
EY has organized the 'Onderneming van het Jaar®' award since 1995. For 26 years, the award has highlighted Belgian companies that distinguish themselves through their innovative approach, bold international vision, strategy, healthy financial position, dedicated teamwork, good governance, ambition and determination to continue to grow.
During this special virtual edition of the 'Onderneming van het Jaar®', Prime Minister Alexander De Croo presented the trophy to Jos De Vuyst, CEO of stow. De Vuyst commented: "We were selected as the winner because of our growth, our ambitious strategy, our innovation in the fast-growing logistics market and our response to the continuously changing trends in the supply chain sector. We are very proud to bear this title for one year!"
He adds: "Stow develops and produces industrial storage solutions. We are the European market leader in this field. Our most recent innovation is the pallet shuttle stow Atlas® 2D, replacing forklift trucks in the warehouse. This product has a real rocket launch in the market. Stow wants to grow to the global market leader amongst others by expanding to the United States."
According to the CEO of stow Group, stow is a company constantly adapting to new market trends, such as the e-commerce market. COVID-19 heavily disturbed their business in the first half of the year, but thanks to a very resilient and creative team, they quickly found the right solutions. Stow could never win this recognition without the loyalty of their customers and the daily commitment of their RACK STARS, the stow team, growing stronger year after year."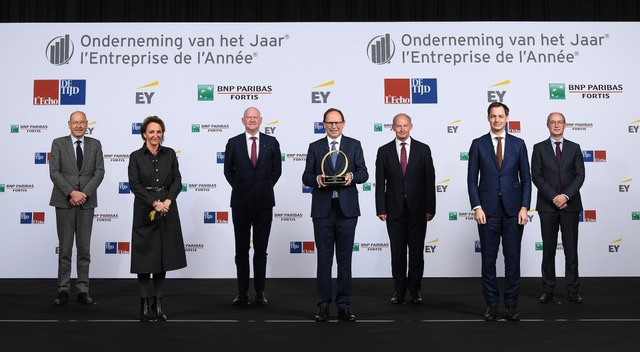 Winner 'Onderneming van het Jaar®' 2020
Head office: Spiere-Helkijn, Belgium
Turnover: € 614 million
Number of employees: 1,750
Stow is a provider of industrial storage solutions. Through steady organic growth and multiple acquisitions, stow has grown into a European leader with sites in most European countries. Stow continues to capitalize on a rapidly growing and changing market with innovative solutions.