Cold Connection
Vietnam Cold Chain Assessment 2020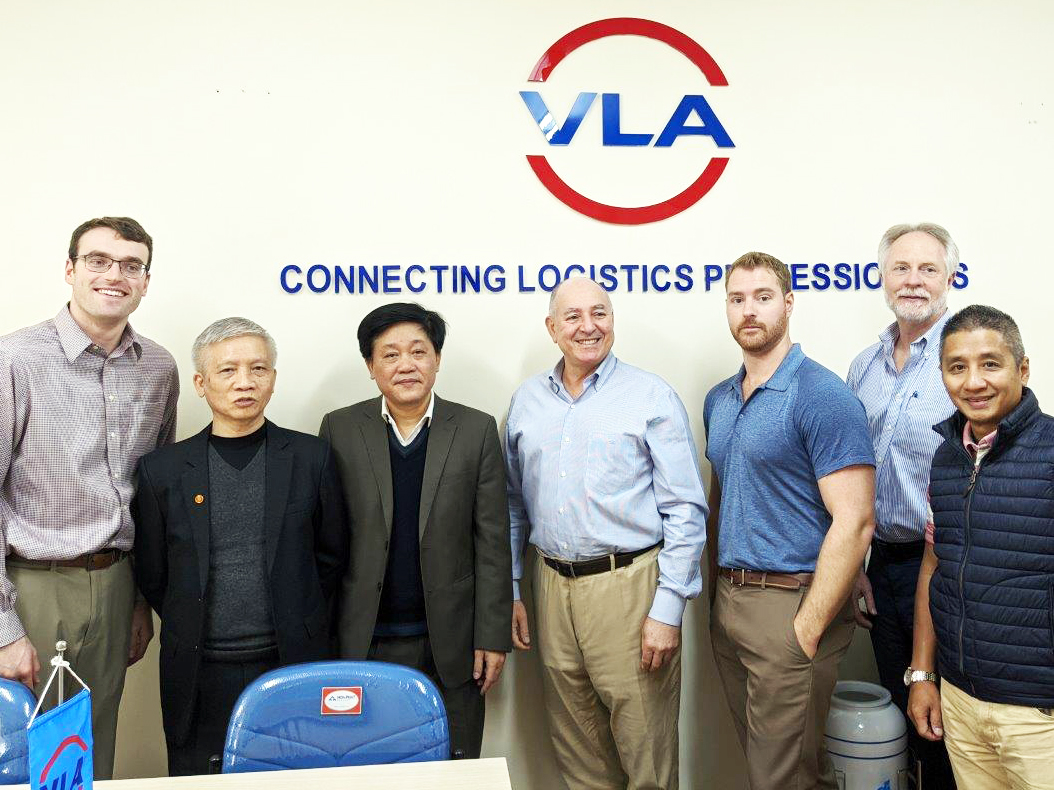 In February 2020, Jason Troendle (pictured first on the left), GCCA's Director of Research, led a team that included IARW Board Member Manuel Cabrera-Kabana (third from the left) and Wes Jayne of Halls Logistics (fourth from the left) to Vietnam to conduct a cold chain assessment. This activity is part of a large regional assessment funded by the U.S. Department of Agriculture (USDA) that includes Cambodia and Thailand. The assessment in Cambodia was completed in December and Thailand will take place in March. The assessment report is anticipated to be completed by May 2020. Follow-on training, study tours and cold chain connections are planned for the region for 2020 and 2021.
USDA supported the trip in order to help identify how we can increase exports to these countries and what might be current barriers for doing this. In order for product to reach consumers in these countries still intact and at high quality there needs to be a reliable, uninterrupted cold chain.
GCCA's assessment analyzed the status of the current cold chain in terms of importing capabilities, storage conditions and capacity, transportation network, and finally retail, wholesale, and food service or the final mile to the consumer.
Please contact Amanda Brondy with any questions at abrondy@gcca.org or +1 703 373-4300.