WFLO Institute Webinars
WFLO Institute Webinars 
Convenient, Quick, and Online!
The WFLO Institute webinar program expanded in 2019! Join a live event or view a recording of your convenience on a variety of topics, from the latest industry trends and technologies, to regulatory updates, to a breadth of managerial development tips and tools. View a full description of the three webinar series below to find the topics and speakers right for you. To register, visit our events calendar. Click here to view past webinars.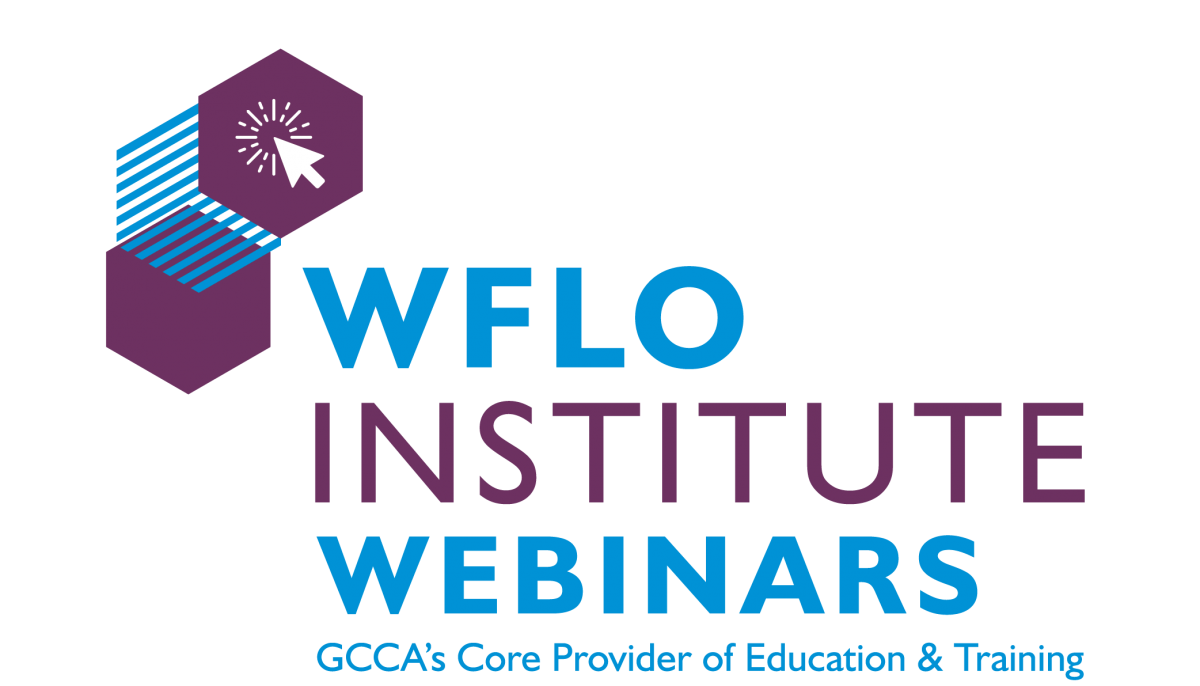 Series I: MANAGERIAL DEVELOPMENT
Target audience: managers, supervisors (any industry or role) The Manger and Supervisor Development Webinar Series includes four events focused on developing the skills of high potential employees in the temperature-controlled industry. This series will focus on topics such as Managing a Team, Providing Effective Feedback, Conducting Performance Reviews, and more.
Frequency: One webinar per quarter
Series II: COLD CHAIN INNOVATION
The Cold Chain Innovation Webinar Series, brought to you by Tippmann Innovation, showcases the latest technologies, solutions and practices helping to optimize the supply chain and improve operational efficiencies.   

Audience: Any member of your team involved in the day to day use of your equipment and technology; key decision makers in the purchases and direction of your operational investments.
Frequency: Three times per year
Series III: INDUSTRY OUTLOOK, COMPLIANCE AND TRENDS 
Audience: C-Suite, executives, general managers  
The Industry Outlook, Compliance and Trends will focus on a wide breadth of topics related to business and industry issues. Webinars will highlight up-to-date information on regulatory compliance, legal assistance and guidance, and industry trends with potential to affect association members' and their customers. These webinars will be a variety of live and pre-recorded depending on the topics. However, sponsor recognition and involvement will remain the same.
Series IV: SPONSORED WEBINAR
The sponsored webinar program provides the opportunity to design and create your own webinar. The webinar builds brand awareness and reminds prospects about your product/service leading up to the presentation. GCCA's education and marketing teams handle all of the administration and promotion of the webinar, providing an easy way to promote your brand to the GCCA audience. Sponsored webinars are perfect for metrics-driven companies that want to track the results of their marketing program. Frequency: Three (3) available per year. Learn more here about reserving your sponsored webinar.
Register for Webinars 
To view upcoming webinars, visit the Events Calendar. Follow the instructions to register for the webinar online. GCCA Member: $0, Nonmember: $99
Browse and Purchase Past Webinars
Missed a webinar? Recordings of past webinars are available for as a complimentary benefit of membership. To browse or download past webinars, click here. Note: you will need to be logged in as a member to get the complimentary rate. Nonmember may purchase recorded webinars from the Online Store.
How to Present a Webinar
Interested in presenting a GCCA Webinar? Presenting webinars is a great way to connect with GCCA membership. Contact James Rogers at jrogers@gcca.org for more information.
Sponsorship Benefits
Receive full attendee list with contact information
Recognition of sponsorship on webinar website and marketing emails
Company representative can welcome participants at beginning of webinar
Logo included on Title Slide for webinar