March 20, 2019 (All day)
to
March 22, 2019 (All day)
Brussels Marriott Hotel Grand Place , 7 Grand Place, Rue Auguste Orts 3, Brussels, Belgium
Plenary Sessions
Thursday, 21 March
9:00 a.m. – 10:30 a.m.    OPENING PLENARY SESSION
Welcome and Opening Remarks
Corey Rosenbusch, President & CEO, Global Cold Chain Alliance (GCCA)
Doug Harrison, Chairman, International Association of Refrigerated Warehouses (IARW)
Transforming Your Organization to Meet Today's Rapidly Changing Market Demands  
Presenter: Doug Harrison, former President & CEO, VersaCold & current Chairman, International Association of Refrigerated Warehouses (IARW)
In order to confront the rapidly-evolving industry around us, we need to have a system in place to adapt with the changes. How do you find the best way to handle those changes, to make sure we and our company are able to adapt, flourish and be successful? Harrison will share his experience of combining Warehousing, Transportation, 3rd Party Logistics, Transportation Management & 4PL, Distributor Services and North America Transportation Solutions (VNATS) into one integrated offering, as a one-stop, end-to-end, supply chain solution for the customer.
A Retailers Perspective on Trends in the Cold Chain
Presenter: Ole Thomsen, Logistics Director, Reitan Distribution
Reitan Distribution supplies goods to REMA 1000 and other chains in the grocery and convenience industry. Thomsen will deliver a big-picture overview of the consumer habits in the region, what are the trends influencing the market place like e-commerce, convenience service needs, delivery lead-time, how logistics can respond with effective last-mile delivery solutions, CSR and what is the outlook of the market reshaping for the next 3-5 years. 
11:00 a.m. – 12:30 p.m.   PLENARY SESSION
Global Cold Chain Update – Consolidation and Cold Chain Index
Presenter: Corey Rosenbusch, President & CEO, Global Cold Chain Alliance (GCCA)
The cold storage industry has experienced significant M&A activity and will continue to consolidate into the future.  Private equity has been a significant driver of consolidation and has expanded to markets outside of the US and Europe.  Learn what PE firms are active in which markets and the latest M&A activity. With increasing pressure on rates and opportunities to save on cost, GCCA economists have developed a tool that will provide members with an independent source of market data impacting the business.  Rosenbusch will preview this index and how it can be used in your business.
Strategically Utilize Your Data to Innovate the Cold Chain
Presenters:
Adam Forste, Managing Partner, Bay Grove Capital
Duco Buijze, Senior Vice President, Lineage Europe
Hear how Lineage Logistics is utilizing new strategies for collecting and analyzing large data sets to allow them to drive innovation and efficiencies in all aspects of operating a temperature-controlled facility – from energy to labor to order tracking and temp monitoring. The presenters will cover how the company transformed internally to be more data focused and discuss real examples of how they are using their data to improve warehouse productivity and enhance customer value.
GCCA Future Leader of the Year Award - Candidates Presentations
Moderator: Corey Rosenbusch, President & CEO, Global Cold Chain Alliance (GCCA)
Future Leader Candidates:
Ben Price, Commercial Manager, GroContinental, Agro Merchants
Andrew Lawrence, Operations Controller, Rick Bestwick, Magnavale
The Global Cold Chain Alliance (GCCA) and its Core Partner the International Association of Refrigerated Warehouses (IARW), will recognize outstanding young professionals in the European cold storage industry with the inaugural GCCA Europe Future Leader Award. Conference attendees will hear from award finalists to learn about their visions for the future of the of the third-party temperature-controlled logistics industry, and why they advocate for young leaders to be a part of the industry.  Finalists of the award have continually demonstrated excellence in their work, potential to excel further in several facets of the industry and possess valuable insight into their organization's strategic values and direction.
Friday, 22 March
9:00 a.m. – 10:30 a.m.   PLENARY SESSION
Panel Discussion – What Impact Will Brexit Have on the Cold Chain
Moderator: Shane Brennan, FSDF
Presenters: Jeroen Tempels, Eurofrigo, Managing Director, Eurofrigo BV
Gary Tilburn, Lineage
The United Kingdom's withdrawal from the European Union threatens significant changes to border control, immigration, non-resident work rules, and regulation governing issues that ultimately impact the movement of people as well as goods and services. Hear from operator  how the whole Brexit frenzy has already disrupted the market from a customer standpoint, impact on capacity and logistics, and their thoughts on Brexit and discover the extent of your "Brexit" exposure, while exploring ways to soften the impact.
Economic Forces Impacting the Cold Chain
Presenter: Rabobank
More and more, large investor groups are looking into perishables logistics to invest funds. This influences the game in the market, strengthening consolidation and changing the way of doing business. This session will show what economic forces are currently coming into play in the 3PL business and what the outlook is for the future.
11:00 – 12:00  PLENARY SESSION
Future Leader of the Year Award Recipient Announcement
Moderator: Julie Hanson, European Director, Global Cold Chain Alliance (GCCA)
Automation Case Study
Larry Laurin, President, Conestoga Cold Storage
Dematic
Learn about the latest automation technologies and applications used in logistics – third-party, food manufacturing and retail.
Global Trends in The Cold Chain
An International panel of logistics experts will share the perspectives of best practices in cold chain operations from various countries and regions across the world. Discussion will focus on the industry's challenges and opportunities as well as trends and the impact of technology and policy.  
Closing Remarks
Julie Hanson, European Director, Global Cold Chain Alliance (GCCA
Sponsors
Service Partners & Strategic Alliances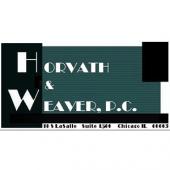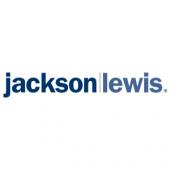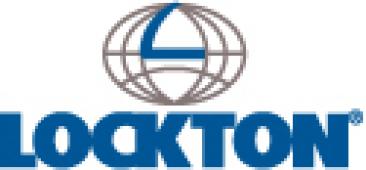 Platinum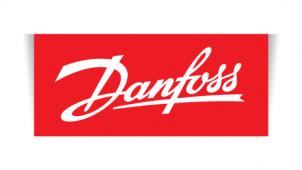 Gold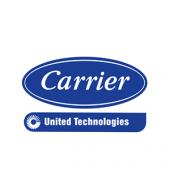 Silver