A GCCA representa as principais empresas de armazenagem frigorificada do Brasil. Sediada em São Paulo, a associação fornece a seus associados assistência por meio de guias de melhores práticas e treinamento, benchmarking e rastreamento de KPI, consultoria em assuntos governamentais e muitas oportunidades de networking com outros membros da indústria global. A GCCA também se dedica a fornecer soluções para os maiores desafios da indústria brasileira: regulamentações de segurança alimentar e gestão de riscos e seguros.
Filiação
Comitês
Serviços Oferecidos
Um forte portfólio de serviços e programas é oferecido aos nossos membros no Brasil. Esses incluem:
Iniciativas educacionais e de networking para profissionais da Cadeia do Frio
Tradução de recursos existentes da GCCA (especialmente guias técnicos e manuais)
Dados de benchmarking para operações de Armazéns Frigorificados
Pesquisas sobre salários e benefícios do setor
E mais
Eventos
---
GCCA represents the leading cold storage companies in Brazil. Headquartered in Sao Paulo, SP, the association provides its regional members with assistance through best practice guides and training in Portuguese, benchmarking and KPI tracking, government affairs consultancy, and many networking opportunities with other industry members. GCCA is also dedicated to providing solutions to the Brazilian industry's greatest challenges: food safety regulations and risk management/insurance.
Membership
Committees
Services
A strong portfolio of services and programs are offered to our members in Brazil. These include:
Educational & networking initiatives
Translation of GCCA existing resources (especially technical guides and manuals) are available
Benchmarking data for warehouse operations
Human resources surveys
And more
Events
Helpful Resources
Conselho Consultivo/Advisory Council
Andre Koch
Supervisor de Logística
Iceport – Terminal Frigorífico de Navegantes S/A
Fabio Galesi Starace Fonseca
Diretor Presidente
Friozem Logística
Francisco Moura
CEO
Superfrio Logística Frigorificada
Luiz Alcantara
Diretor Presidente
Martini Meat S/A
Sidney Catania
Presidente – CEO
Comfrio Inteligência e Soluções Logísticas
Regional Contacts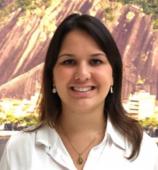 Isabela Perazza
Director of GCCA Brasil
+55 11 992302024
iperazza@gcca.org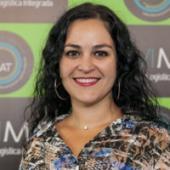 Tatiana Nascimento
Supervisor of Member Services
+55 16 3397-2040
tnascimento@gcca.org
Find A Cold Chain Provider
A free, convenient way to find third-party logistics providers, contractors and suppliers.