Responding to Coronavirus
GCCA is working closely with our association members and leaders as well as government officials, food industry partners, and the WFLO Scientific Advisory Council to ensure members have the vital information they need to ensure business continuity during these unprecedented times.
In addition, the association staff are working to promote the critical role temperature-controlled logistics plays in keeping the global food supply chain running to ensure food products are moving to those who need it even with major restrictions in place worldwide.
STAY CURRENT:  Subscribe for updates | Access both COVID-19 and industry news here
ASK A QUESTION:  GCCA Peer Community | Ask GCCA Staff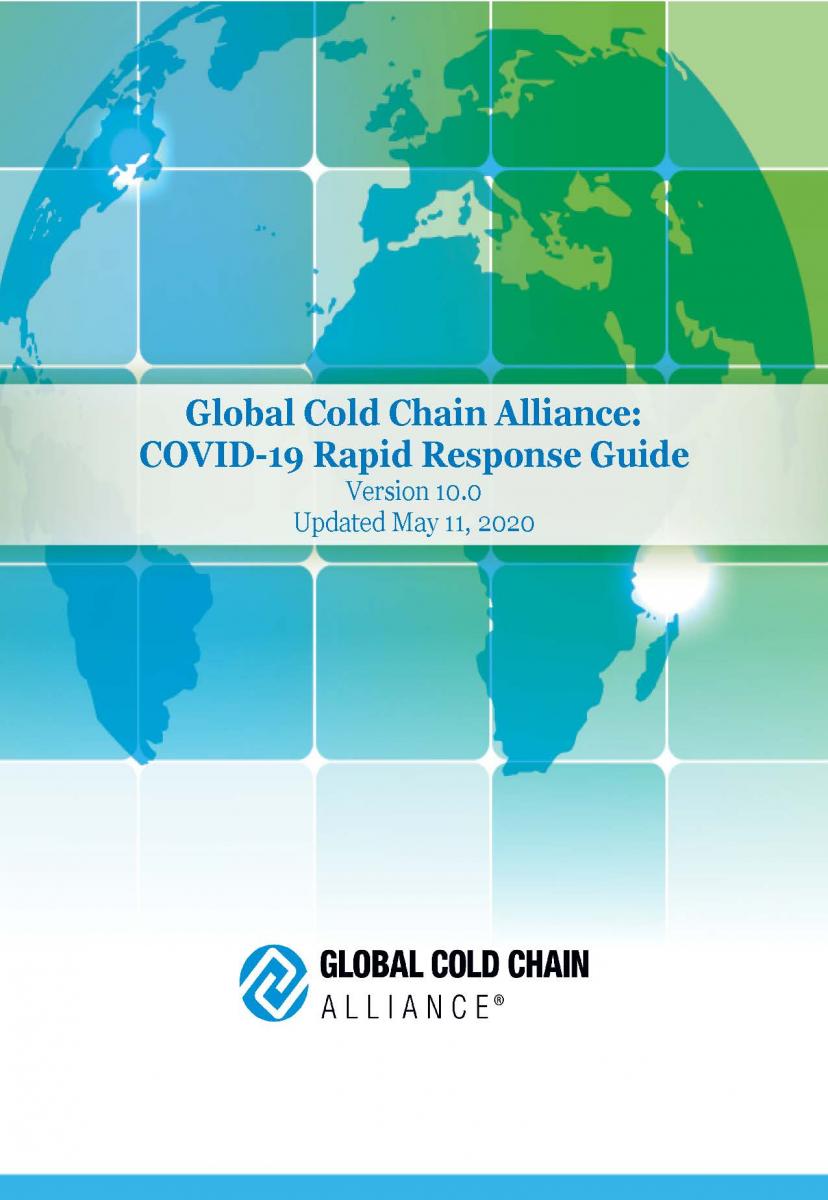 Rapid Response Guide
Version 10 (11 May, 2020) -This resource document from GCCA includes guidance to respond to the pandemic in your facility. It includes FAQs, best practices and templates for communication with your customers and employees.
Version 7.0 en Español | Versão 10 em Português
Action Alert: Supporting Our Heroes
As the U.S. government considers additional measures to respond to the COVID-19 pandemic, we encourage you to contact your elected officials urging them to recognize the men and women who ensure we have access to food and give them well-deserved tax relief for their commitment during this pandemic. Our partners at the Food Marketing Institute (FMI) have established an online portal for the food industry to contact their elected officials. By going to https://p2a.co/QgCg5WN, you can enter your name and address to generate an email to your Senators and Representative. The process only takes a few minutes and is an easy way to communicate your support for critical infrastructure workers. Additionally, see the related resources below:
High-Priority Resources
Recent GCCA Regional Webinars
Additional Resources
Advocacy Efforts - U.S.
Archived Webinars
CARES ACT
Construction
Critical Infrastructure Designations and Employee Badges
Facility Operations
FAQ about Coronavirus
GCCA Speaks Out on Behalf of the Industry
Human Resources
PPE and Sanitizer
Distilleries Producing Hand Sanitizer
Possible Facemask Suppliers
Regional Updates
Asia
Australia
Brasil
Canada
Europe
Global
India
Latin America
South Africa 
United States
Reopening Business
Security and Risk
Small Business Resources
Transportation