Built by the Best Award
About the 2019 Award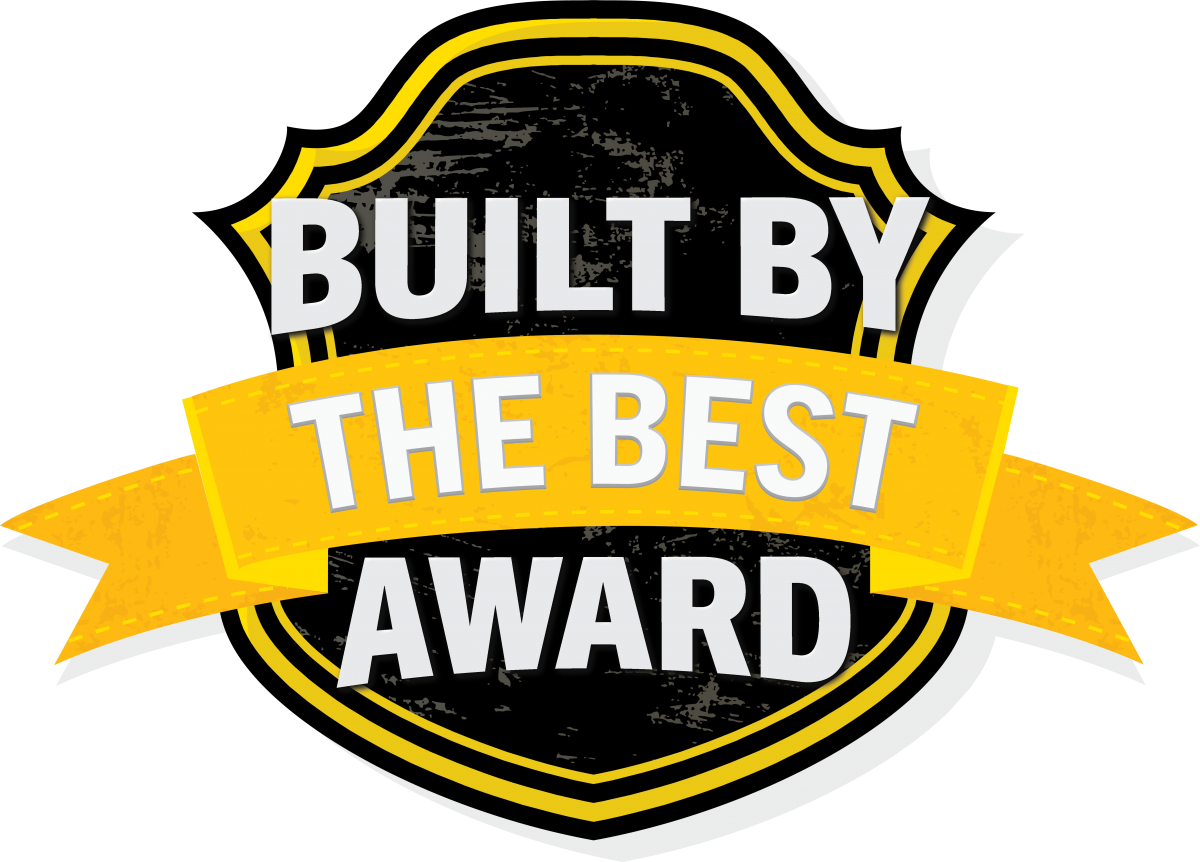 The Built by the Best Award acknowledges association members for their expertise and innovation in constructing, renovating and/or modernizing controlled environment buildings. Finalist projects represent some of the most innovative and complex facilities built according to the intricate, unique standards set forth by the controlled environment industry.
The finalists presented their projects as case studies at the 2019 CEBA Conference. The award winner was announced on the last day of the Conference.
Interested in applying in 2020? Visit the Award page for details.
2019 Finalists
Representative from the finalists' teams will present at this year's conference:
Primus Builders/US Cold Storage | Tippmann Innovation/Wolverine Packing Co. | United Insulated Structures Corp./ US Cold Storage
Primus Builders for United States Cold Storage in Denton, TX.
United States Cold Storage (USCS) is one of the nation's largest providers of cold storage warehousing and logistics services. An increase in demand in the Dallas-Fort Worth area created an urgent need for more cold storage space. USCS selected Primus to provide design-build services on a 262,555 SF greenfield facility in Denton, TX. Features of this new import/export cold storage facility include:
Multiple convertible rooms with temperatures ranging from -20°F - 60°F
25,000 racked pallet positions
Truck and rail accessibility
2 dock doors
5 rail dock doors
USDA room
Two-story office
Locker room
Battery charging areas as well as opportunity charging stations
Maintenance area with mezzanine
Allen Beveridge, Primus's in-house BIM/VDC manager, worked closely with the team's architects, structural engineers and mechanical engineers to maximize the efficiency of the facility's design process. Each discipline designed their components in Revit (Primus's Building Information Modeling software) and uploaded them to a master model. Beveridge then ran the model through Navisworks (Primus's clash detection software) to identify any interferences. These conflicts were resolved in the design phase before construction began, saving United States Cold Storage time and money. Innovation in the field came down to good old-fashioned problem solving. Senior Project Manager Grayson Long relied on his ten years of experience to implement techniques on-the-spot to combat schedule and weather challenges.
Examples include:
Mud slabs served as large laydown areas so Long could pre-order materials and have them ready toinstall instead of ordering as needed and risking delays.
Once Primus began moving dirt, it was discovered that the site contained expansive soils. To remedy this, Long dug out soil 10-11 feet down, put it up on the building pad and sprayed it with water to ensure it wasthe correct consistency, then replaced it back in the ground. He used the onsite pond for waterIn the engine room, he had the electrician install the branch circuits underground (instead of overhead)using flowable grout (instead of concrete). These options meant the electrician wasn't delayed at the end ofthe job, which saved weeks on the schedule.
The concrete pour for the shrink compensating floors took place in extreme heat. Long mixed ice andchilled water into the cement to slow the hydration reaction and ensure the integrity of the finished product.
Tippmann Innovation for Wolverine Packing Co. in Detroit, MI.
In early February 2019, Tippmann Innovation completed a 180,000 sq. ft. meat processing and distribution facility for Wolverine Packing Co. in Detroit, MI. The state-of-the-art warehouse is Wolverine's fifth processing plant in Detroit. It is home to over 20,000 pallet positions of storage space as well as the QuickFreeze In-Rack Freezing System (QF+) which is the most innovative and energy efficient racking system on the market. Wolverine Packing Co. is one of the nation's leading producersof meat and processesover 8 million burgers a week. This new facility allows them to expand their operation while bringinga varietybenefits to the surrounding community.
Wolverine's new facility includes a 50,000sq. ft. foodprocessing grade facility adjacent to the 125,000 sq.ft. freezer. The processing room and freezer are connected by a conveyor which seamlessly movesproduct from the processing area directly into the freezer. Stainlesssteel slope and slot floor drains cover the processing room floor eliminating an additional step in the clean-up process while the mezzanine above holds air compressors, box former machines, and other equipment that allow for maximum storage and processing space. The freezer holds over 20,000pallet positions and 350 positions of Tippmann Innovation's QF+.
QF+ is the fastest and most efficient way to freeze product as it pulls warm air away from the middle of the pallet instead of blasting cold air at the pallet and hoping it reaches the center of the product. The technology in QF+ allows for all product to freeze evenly and consistently while reducing energy costs. The following technologies installed in Wolverine's freezer help cut costs by reducing energy consumption while providing warehouse managers and owners with constant data on the status of their products:
Variable frequency drive motor on compressors
Quell fire protection system
Thermosiphon in lieu of liquid injection cooling
Building managementsystem (Frick Controls): instant view, access, control via phone app•Underfloor heated loop system
QuickFreeze In-Rack Freezing System (QF+)
Winner publicity
United Insulated Structures Corp. for United States Cold Storage in Lebanon, IN.
When United States Cold Storage decided to build their first fully automated freezer warehouse, they selected United Insulated Structures Corp. as their Design/Build Contractor for the Project based on the past long standing successful relationship they have had. The completion of this Phase II expansion has brought the total size of the Facility to 350,000 SF including 40,000 pallet positions, all of which has been built by UISC.
43,000 S.F. of -20°F Freezer (40' clear height)
47,000 S.F. of -20°F ASRS Freezer (80' tall)
10,000 S.F. of +40°F Truck Dock
16,000 total Pallet Positions
100,000 SF of Trailer Parking
The Automation part of the Project had many innovative design features, including the following:
Multi-deep rack storage minimizes the cube required for storage.
Dynamic Pick tunnels replenished by ASRS cranes allowing more SKU's to be picked within the system.
System allows for Pallet Support Board (PSB) at inbound, and automatic removal of PSB on the outbound. This eliminates reliance on high quality pallets to work effectively in the ASRS.
Innovative Pin Wheel design on both Inbound and Outbound conveyance allows for efficient pallet handling in the loading and unloading processes.
Manual Pick tunnel integrated into the automated storage area is unique. Integrated Westfalia Savannah operating system into USCS Phoenix WMS system allowed for orders to be created in both conventional and automated storage locations.
Since the 80' tall Hi-Rise was an addition to the existing 40' tall Facility a large snow load was being imposed on the existing roof. United States Cold Storage originally asked that we go inside the existing Freezer building and reinforce the bar joists. This would have created loss of business for United States Cold Storage and countless challenges in construction. United Insulated Structures Corp. presented an alternate snow load solution via a new shed roof on the existing structure which allowed United States Cold Storage to stay in operation and ultimately saved them money.