November 16, 2020 4:30PM
to
November 25, 2020 6:00PM
Virtual
Sponsors

Isopan is Manni Group's among worldwide larger manufacturer on the main international markets in the production of insulating metal panels for walls and roofing intended for commercial, civil, industrial and farm buildings; cold storage and refrigeration. It promotes a sustainable building industry, offering more innovative solutions and the use of safer and more efficient materials.​
The Isopan sandwich panel line intended for cold environments, Isofrozen and Isofrozen Ht, adapts to the needs and characteristics of every cold room, thanks to the various insulation thicknesses available, which are to be combined with different types of metal supports (carbon steel or stainless steel) and coatings.
The Isofrozen insulating panel line offers several advantages to safeguard food safety in cold stores:
Very high thermal insulation in the LEAF technology version
Excellent air tightness
Excellent fire performance
Focus on sustainability in the LEAF technology version
Suitability for occasional contact with food (independent laboratory test)
Resistance to aggressive washing agents normally used for disinfection and cleaning
Surface washability
Resistance to the formation of mould and fungi, and therefore healthiness and hygiene of the work environment
Corrosion resistance.
To learn more, visit www.isopan.com
Contact Representatives
Vittorio Marcon | Senior IBD Advisor
+39 335 821 6560 | vm.int.consulting@gmail.com
Educational Download
Join Sponsor Community 
Follow ISOPAN on LinkedIn @isopan-insulating-design
---

Danfoss Industrial Refrigeration solutions offer highly efficient and reliable refrigeration systems optimized for ammonia and other natural refrigerants. Danfoss components are designed to provide the lowest total cost of ownership, while at the same time ensure near-zero downtime in food-processing plants, warehouse & storage facilities.
Optimize your industrial refrigeration system. Danfoss solutions are engineered to ensure perfect conditions for food in safe temperature-controlled environments, as well as allow for improved food safety and reduced food waste. With supporting software such as Coolselector®2 Danfoss strives to facilitate easy selection for contractors and system designers. 
With innovation as our main focus, you can rely on Danfoss to deliver the latest in refrigeration technology. Backed by more than 80 years of experience in the global refrigeration business, we develop and supply the right products for advanced, environmentally friendly cooling installations. With our wide range of components for industrial refrigeration Danfoss can deliver all valves and a wide range of heat exchangers for a project reducing complexity and optimizing project deliveries.
To learn more, visit www.danfoss.com
Contact Representatives
Carsten Dahlgaard | Senior Director, Industrial Refrigeration
+45 40 60 91 21 | carstendahlgaard@danfoss.com
Educational Downloads
Join Sponsor Community
Follow Danfoss on twitter @DanfossCool and LinkedIn at www.linkedin.com/showcase/danfosscool/
---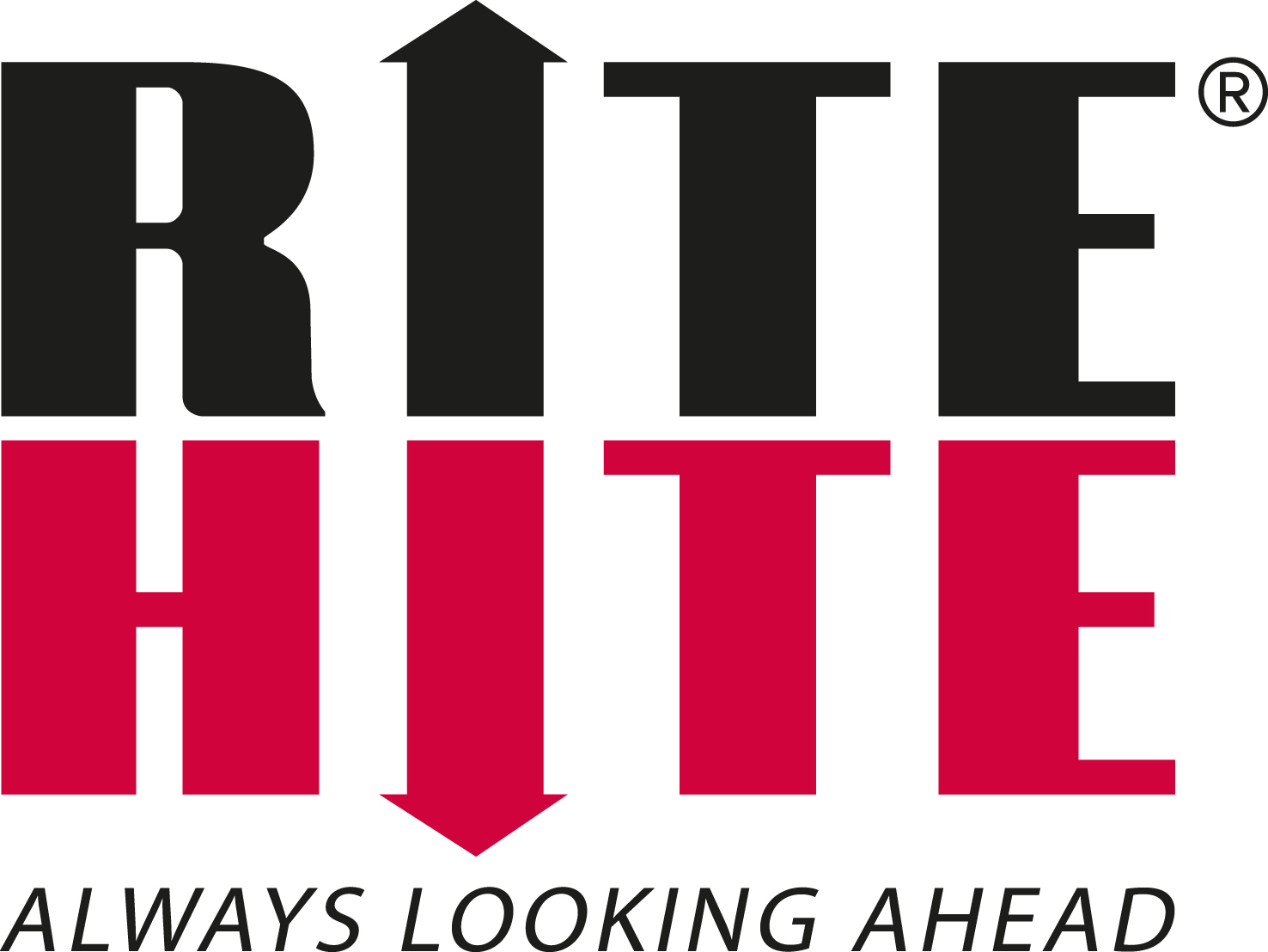 Rite-Hite's primary goal is to work with its customers to develop customised solutions for maximising productivity at the loading dock and inside facilities with appropriate loading dock technology, increasing the protection of employees, products and equipment as well as improving safety. Rite-Hite is particularly interested in providing energy-efficient solutions, not only for the loading dock but also for cold storage applications and logistics. Perfectly adjusted cold storage doors and highly effective dock shelters prevent costly energy losses. The main focus, however, is not only on the interface between loading dock and vehicle or the freezer room and the shipping area. It is more likely an overall concept that also includes the situation inside the factory. For example, Rite-Hite offers industrial fans that ensure pleasant temperatures in the building at all times of the year while reducing energy costs significantly. For internal safety, Rite-Hite provides various barriers to separate danger zones and warning signal systems to control the traffic on walkways and driveways. Rite-Hite is one of the leading companies in the development, manufacture and sale of loading dock and safety products. In addition to the European headquarters in Volkmarsen/Germany, there are further branches in Austria, France, Italy, Great Britain, Poland and the Netherlands. The wide range of products includes dock levellers, dock shelters, ISO loading docks, freezer doors, vehicle restraints and various safety products. On the company's premises in Germany and in several Showrooms across Europe customers can test all products before making a purchase decision. After purchasing Rite-Hite products, a professional service team of trained technicians provides maintenance, repair and spare parts. Thanks to the global networking of production sites, subsidiaries and sales partners, Rite-Hite is able to adapt its product and service range individually to local requirements.
To learn more, visit www.ritehite.com
Contact Representatives 
Gerwin Jansen | Director Product Strategy and Management, Rite-Hite GmbH, Germany
+31 (0)6 532 662 71 | gjansen@ritehite.com
Wesley Buitenhuis | Sales Represenative Benelux, Rite-Hite Benelux B.V., Netherlands
+31 (0)6 839 878 31 | wbuitenhuis@ritehite.com
Educational Downloads
Join Sponsor Community 
Follow Rite-Hite on Twitter @ritehite and LinkedIn @rite-hite-uk
---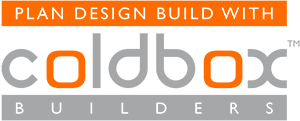 Coldbox Builders is at your service with mobilized teams of professionals, right across Canada and internationally.  Providing the best value and, quite simply, the best in engineering, architectural, and construction expertise in environmentally controlled facilities for the global food and pharmaceutical supply chains. 
PLAN – Support, qualify, budget, and schedule process design.
DESIGN – Engineering & detail design, development & building permits.
BUILD –Deliver turnkey projects, including fixturing and automation solutions.
Focused solely on environmentally controlled facilities for the food and pharmaceutical industries, we plan, design, and build new developments, additions, conversions and interior fit-ups of refrigerated warehouses, distribution centres, and complete food processing facilities. Our in-house engineering and construction specialists work collaboratively with you to optimize new or existing facilities for your operational process.
From box in a box to automated facilities of any kind – we deliver optimized turnkey projects that make your business growth a tremendous success.
Coldbox has completed millions of cubic feet of manufacturing, processing, storage, and distribution facilities, successfully supporting the growth of the global food and pharmaceutical supply chains. We have had the privilege of serving new entrepreneurial business ventures as well as Fortune 75 companies. Coldbox meets our clients' expectations every time, no matter the size of the facility or the complexity of the project.
To learn more, visit www.coldboxbuilders.com
Contact Representatives
Marko Dzeletovich, P.Eng | Founder & President
+1 289.337.3966 | Marko@coldboxbuilders.com
Brian Rosabal | Business Development & Technical Sales
+1 647-880-8994 | brian@coldboxbuilders.com
Educational Downloads
Join Sponsor Community
Follow ColdBox Builders on twitter @coldboxbuilders
---

FLEXSPACE is constantly rethinking industrial storage and space solutions with an eye toward automation and technology.  Our diverse and experienced team is the brain trust behind the solutions to our clients' biggest challenges.  We've built strong customer partnerships across a multitude of industries by being on-site from the first handshake to project completion. Through this experience and curiosity, FLEXSPACE has garnered the reputation as an innovator where traditional solutions no longer fit the future of business.  
FLEXSPACE brings a diversified-product portfolio featuring automated, tech-driven solutions that minimize energy demands and capital exposure while maximizing an organization's resources, like storage capacity.  We serve industries from cold storage to manufacturing to the indoor vertical-farm industry.  Learn more about us at flexspace360.com.
To learn more, visit www.flexspace360.com
Contact Representatives 
Todd Jessup | Principal
+1 512 771-6715  | tjessup@flexspace360.com
Join Sponsor Community 
Follow FLEXSPACE on LinkedIn @flexspace360