Cold Connection
GCCA's Lowell Randel Teaches Best Practices to Drivers in the Dominican Republic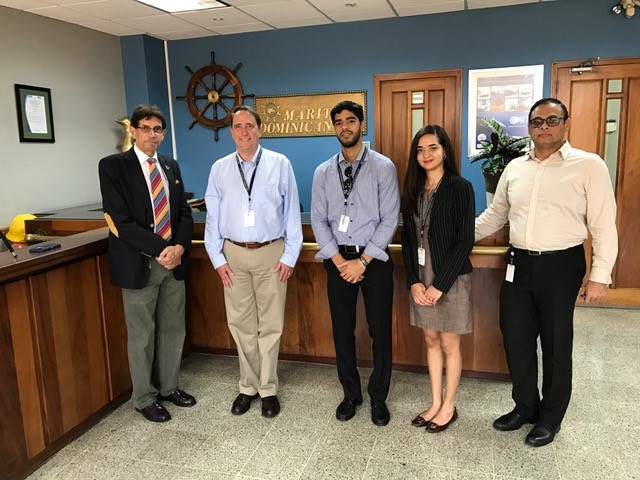 Since 2015, GCCA has worked with the USDA-funded Exporting Quality and Safety (EQS) Program to help grow the cold chain. The project has led to several activities including a cold chain assessment, consultations, and presentations.
Most recently, GCCA Vice President of Government & Legal Affairs Lowell Randel flew to the capital of Santo Domingo in the Dominican Republic, where he led two workshops on the best practices for transport of perishable products. With approximately 50 refrigerated transportation vehicle drivers in attendance, Randel noted a wide interest in the topic, as well as an acknowledgement that most of the drivers were eager to learn more about the temperature requirements for the products they were transporting.
"The Dominican Republic produces a lot of high quality fruits and vegetables," Randel said. "And there is a strong desire to learn about best practices to maintain the quality and safety of these products throughout the food supply chain."
One area identified for additional training to these drivers was the operation and maintenance of the refrigeration systems. Drivers expressed the need to better understand how the refrigeration systems work and what to do in the event of a problem with the equipment.
During the workshops, Randel was able to use GCCA's new Refrigerated Transportation Best Practices Guide as a tool to help answer the drivers' questions and solve their challenges.
While in-country, Randel also took the opportunity to visit GCCA member, Almatrans with EQS project team members Nilsy Delgado and Emmanuel Guzman. Elvis Quezada and Salvador Figueroa, who is also a member of the Latin American Advisory Board, are pictured abovefrom the Almatrans visit.