Cold Connection
CWI Logistics announces the retirement of current company President, Kevin Margeson, who is to be succeeded by the current VP of Operations, John Hurst.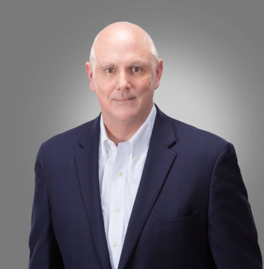 CWI Logistics has announced that current company President, Kevin Margeson, retired from his position, on July 31st, 2022.
CWI Logistics is pleased to announce that John Hurst, its current VP of Operations, has been promoted to President upon Mr. Margeson's departure. Mr. Margeson said, "This was a part of the succession plan, and John has more than earned this opportunity. The transition will no doubt be a smooth one in which CWI's responsive service will continue."
Additionally, Hurst brings over 30 years of management and executive-level experience in the third-party logistics sector with both private and publicly-traded companies. Mr. Hurst earned his BA degree in Materials and Logistics Management from Michigan State University and completed his MBA at Pepperdine University.
The company stated, "John understands that only through an environment where all co-workers have accountability for the success of the organization can you maintain a high-performance culture." Mr. Margeson says, "The future is bright for CWI Logistics. John's professionalism, industry experience, and strong leadership skills will drive the organization to great heights moving forward."  Hurst stated, "I'm extremely fortunate for the opportunity to have worked alongside Mr. Margeson for the last 18 months, and am excited for the opportunity to lead CWI Logistics into the future."
Margeson began his tenure with CWI in January of 2005. "It was my honor and privilege to work with the CWI team over the last 17 years. I am pleased to note that I will maintain an advisory role with the company for the next 3 years," said Mr. Margeson.
About CWI Logistics
A Family owned and operated business since 1966, CWI Logistics plays a key role within its largely asset-based network of 11 facilities totaling in excess of 60 million cubic feet of multi-temperature space.
Located throughout Central Florida, CWI delivers its customers a comprehensive suite of specialty logistics solutions. The company provides cold storage, ambient warehousing and distribution, contract operations, 48-state brokerage services (via its subsidiary CWI Transportation), value-added packaging, and data/trade management tools from a single trusted source.
For more information, visit www.cwi-logistics.com.