Cold Connection
North American Warehouse Turnover Data Available to GCCA Members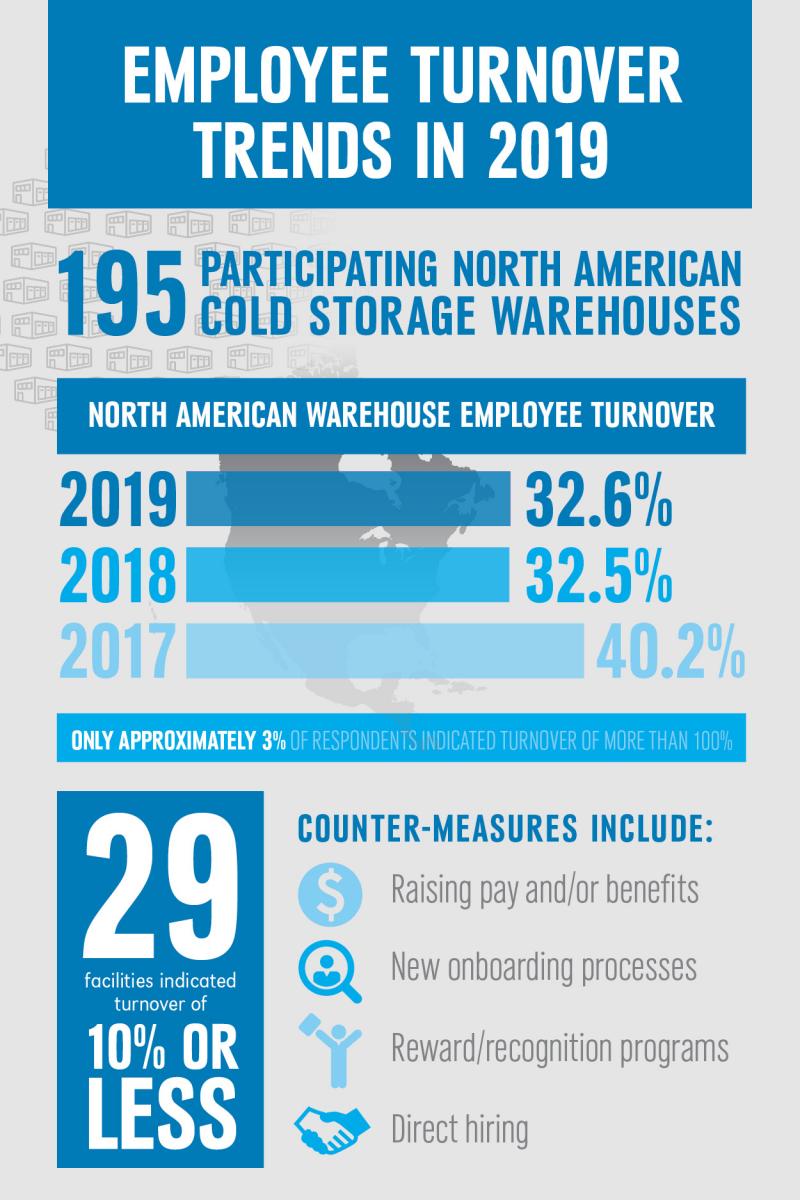 According to the 2020 IARW North American Warehouse Employee Turnover Survey,  the industry is experiencing an overall average turnover rate of 32.6 percent, a slight decrease from the 32.8 percent rate reported in the prior year's survey. The survey report provides the labor turnover rate overall and per geographic region. GCCA members may access the data at no charge.
In addition to the quantitative survey data, several human resources staff members provided insights into how they are countering the high turnover they recommend:
1. Make sure job candidate understands the job. No matter how clearly a job description outlines the work required, there are always new employees who show up and work one or two days before quitting.
2. Keep new employees on the job past the 90-day mark. Create an onboarding process that includes meeting with an HR representative and other new employees early on.
3. Create a social, family-oriented culture. Look for ways to strengthen a family-oriented culture with social outings, movie nights and holiday parties.
4. Ask employees for feedback on how to improve. Operating a warehouse 24 hours a day, seven days a week is tough on employees, but it is even harder when employees leave or are routinely absent on some days.
Read more about the above strategies in the March/April issue of Cold Facts magazine.