Certified Cold Carrier Program
A GCCA Program designed to recognize carrier organizations for their commitment to sanitary and safe transportation of perishable products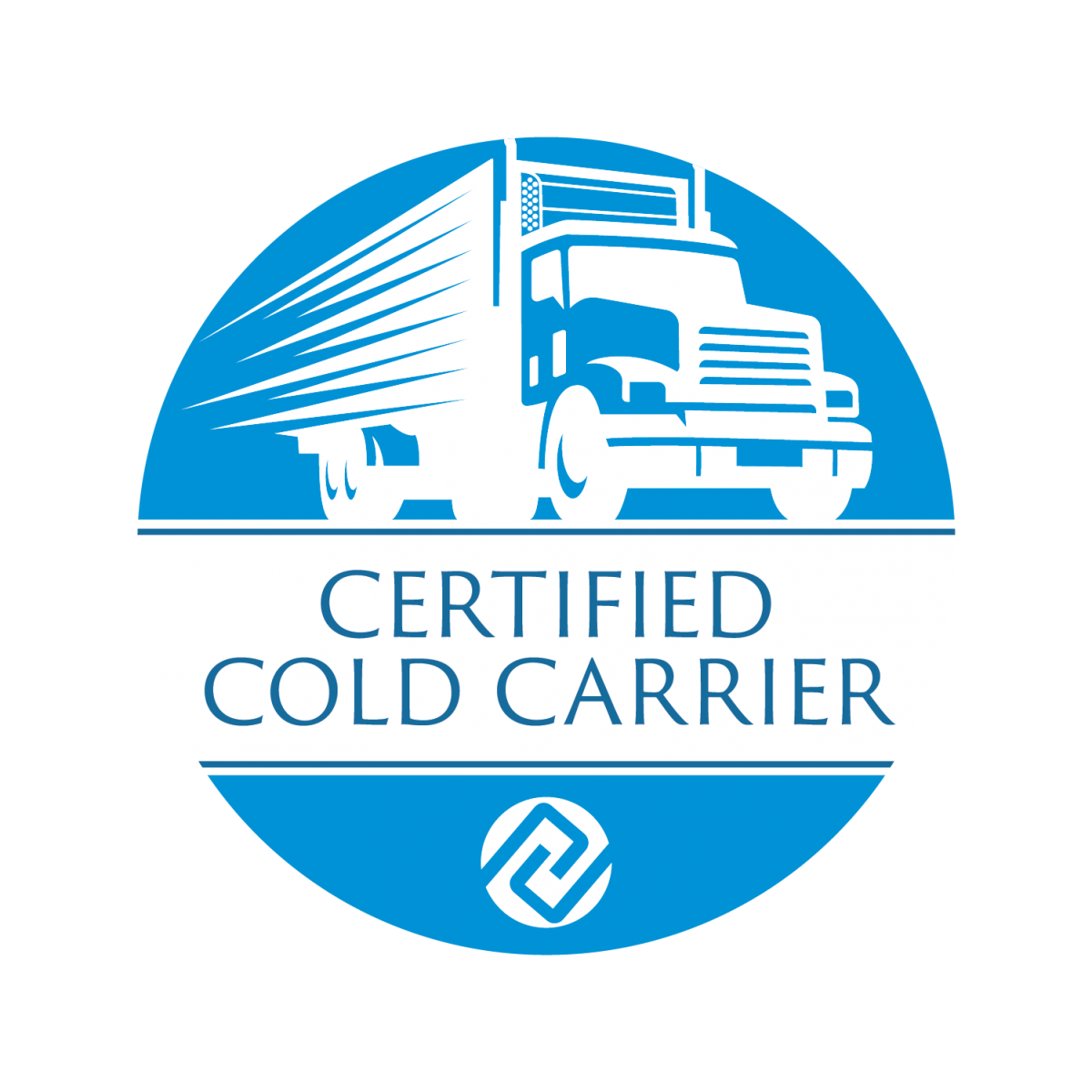 The Certified Cold Carrier is a formal program aligning asset-based cold carriers and personnel with IRTA's Refrigerated Transportation Best Practices Guide. The program will: 
Demonstrate your organization's commitment to sanitary transport of food.

Differentiate your organization from its competitors as an industry leader.

Show your dedication to furthering the transportation and supply chain industries.
No matter where you are on the globe, aligning your company with  the  U.S.  Food  Safety  Modernization  Act  (FSMA) best practices is accomplished with this GCCA program designed to recognize carrier organizations for their  commitment to sanitary and safe transportation of perishable products. Download a one-page overview of the program.
How is the Cold Carrier Program Awarded?
Participants must submit a Cold Carrier Program Application, available for download under "How to Apply" below.
Applicants must also submit a Quality Assurance Manual that contains proof of conformance as described within the Certified Cold Carrier criteria.
All applicants shall indicate Carrier staff to participate in the proof of knowledge component.
*Please note: the application is closed after 90 days of inactivity and the application fee is forfeit. A cold carrier can reapply after 90 days of inactivity as a new applicant
How Will a Carrier Company Benefit?
The Certified Cold Carrier Program will allow companies to:
Demonstrate your organization's commitment to sanitary transport of food.

Differentiate your organization from its competitors as an industry leader.

Show your dedication to furthering the transportation and supply chain industries.
How to Apply
The Certified Cold Carrier Application has three parts:
1) Click here to download the application
2) Proof of conformance – the attachments for each certification criteria
3) Application fee 
The carrier applicant must complete the criteria table found within the application form by indicating each proof of conformance attachment title and number. Further, individual proof of conformance attachments must have corresponding titles and numbering. Applications are considered incomplete without attachment titles and numbering on both criteria table and individual attachments. Applicants are encouraged to submit in electronic form – a single PDF. Paper applications are acceptable and shall be a single binder of application materials. Please submit applications to ccc@gcca.org
Proof of Knowledge: Members of the Carrier's management team – those with direct oversight of drivers – will demonstrate knowledge of best practices in critical aspects of the refrigerated transport industry. Carrier management take the certified cold carrier proof of knowledge assessment and carrier management personnel are indicated within the certified cold carrier application.
Proof of knowledge is based upon the "Refrigerated Transportation Best Practices Guide" and the blueprint. The proof of knowledge assessment is a web-based multi-choice examination and passing grade on the CCC assessment fulfils the proof of knowledge requirement. Certified Cold Carriers' shall identify new management personnel upon their yearly certification renewal.
Program Term and Costs
The Certified Cold Carrier term of validity of three years. A yearly renewal is required to show that the Carrier is conforming to the certification requirements. The certification cycle is shown here:

1) Application fee – paid with initial application
2) Renewal fee – fee paid on beginning year two and year three
3) Recertification fee – paid at start next certification cycle. Fees are shown below:
Fee

IRTA (1) Member

IRTA (1) Nonmember

Initial Application

$1,000

$3,500

Renewal

$100

$350

Recertification

$1,000

$3,500

1) International Refrigerated Transportation Association
Program Testimonials
Click here to read the full Cold Facts article, "The Road to Certification," where participants in the Certified Cold Carrier pilot program share their experiences. 
"The value in the Certified Cold Carrier program for us is two-fold," notes Jim Koeble, Vice President - Transportation for Midwest Refrigerated Services, Inc. "Internally, it invites review of best practices and creates an opportunity to re-engage drivers and staff on critical temperature control processes. Externally, it differentiates us from other carriers by demonstrating that our cold chain practices relative to the safe transportation of food are verified by a third party so that customers can have confidence in entrusting their refrigerated and frozen shipments to us."
"The experience was painless and even I learned some new things and I've been doing this for 35 years," Lee Neal, Vice President of Business Development for Great Plains Transport, Inc. notes. "It's a tremendous opportunity for any carrier and the ROI is twofold."
"What motivated us to become certified was that we wanted validation that our internal documentation and processes met and exceeded the stringent guidelines for best practices set by GCCA," says Tom Hardin, Corporate Equipment Manager with the KeHE Distributor.
"With all the recent news of foodborne illnesses, FSMA was top of mind for us," Tielens admits. "We do LTL, warehousing and truckload – all three classes – so we felt we better get on board early with the Certified Cold Carrier program. It dovetailed perfectly with our training, procedures and protocols best practices in all three areas. It was a great training tool and a good way to get our people on board," says Dalton Tielens, Co-Owner and Director of National Operations Sales for Wel Companies
"From our company's perspective, it was a natural. We are very serious about FSMA compliance and we see this as another technological investment in best practices," says Travis McCain, Vice President of Sales for FFE Transportation Services, Inc.
"Certification gives your customer peace of mind that their carrier is doing the right thing, ascribing to a high standard and following best practices adopted around the world. That's appealing," says Don Durm, Vice President at PLM Trailer Leasing and IRTA Board and Certified Cold Carrier Task Force member.
Related blogs
Cold Chain Index Developed to Track Cost to Operate Temperature Controlled Facilities
Read More