Registration Type
Rate (USD)

CEBA Member
Available to all employees at CEBA member companies
$1099
Not a member? Contact James Rogers to join today!
Food/Pharma/Warehouse Industry Representative-Available to individuals from Food retailers, manufacturers, processors; pharmaceutical companies; and refrigerated warehouses
$299
Spouse/Guest
Available only to spouses and guests not currently employed in the cold chain industry

$299
CEBA Golf Tournament
Fee covers cost to play in the CEBA Golf Tournament at the Palm Springs Golf Course onsite at the Omni Rancho Las Palmas. Fee includes Green Fees, Boxed Lunch, Cart fee, and Range Balls
$249
Industry Trade Press
Contact Lourdes Bautista, lbautista@gcca.org
What's included?
CEBA Member and Food Industry Representative/Warehouse Operator Registration rates include all educational sessions, Welcome Reception, all meals and refreshments in the Expo, and the Farewell Reception. 
Spouse/Guest registration includes only the two Receptions.
Golf participation is an extra fee
Expo Table Top purchase includes ONE attendee and all other employees from exhibiting companies must register at the CEBA Member rate. Click here for Expo rates.
Cancellation Policy
There is a $150 cancellation fee before October 7, 2023. There are no refunds after October 7, 2023. To make an attendee substitution at no additional charge, please call CEBA headquarters at +1 703 373 4300.
Event Code of Conduct
By submission of your conference registration, you (Registrant) and/or the persons you are registering acknowledge acceptance of the Event Code of Conduct.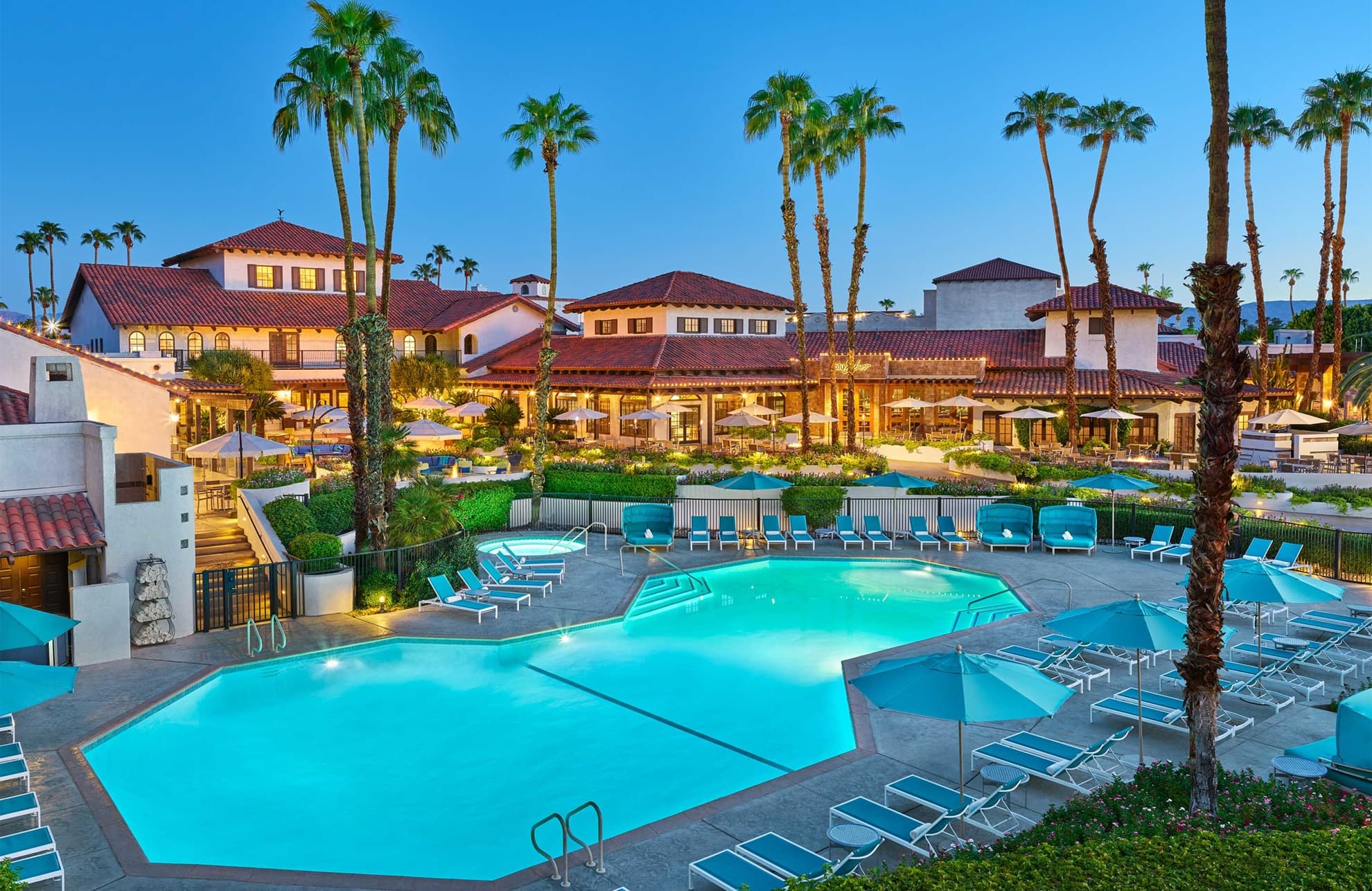 Omni Rancho Las Palmas Resort
41000 Bob Hope Dr.
Rancho Mirage, CA 92270
Enjoy a relaxing oasis with a backdrop of mountains and palm trees at Omni Rancho Las Palmas Resort & Spa in Rancho Mirage, California. Our resort near Palm Springs offers an ideal escape in the Coachella Valley. Revel in timeless comforts, classic conveniences and modern technologies that have made our luxury resort a desired destination for a sun-drenched getaway. Discover relaxing accommodations, a variety of onsite restaurants and activities for the whole family to enjoy, such as tennis, a water park, 27 holes of championship golf and a world-class spa. Enjoy all this and more from the comfort of our Southern California resort. Whether you are looking for a relaxing retreat or a family getaway, you will never want to leave our hotel in Palm Springs.
Hotel Room Reservations
CEBA is pleased to offer a discounted room rate of $259 for a single or double occupancy and in-room internet, exclusive of applicable state and local taxes. A discounted Resort fee of $30 will be added to each room, per night.
Deadline to make a reservation at the discounted rate is Thursday, October 19, 2023. 
Please Note: You must register first and then GCCA will provide you with the link in the confirmation email to book your room.
Cancellation Policy
Any guaranteed reservation not cancelled 72 hours prior to arrival will be subject to one-night room and tax cancellation fee. Any reservations that fail to arrive on the scheduled date will be considered No-Shows and a charge of one night's room and tax will be posted to the guest's credit card on file.
Unauthorized Housing
Please be vigilant if approached by any company or service that implies or claims to be an official housing provider of Global Cold Chain Alliance, International Association of Refrigerated Warehouses, and/or IARW-WFLO Convention. The association does not work with any outside firms and has not authorized anyone to call attendees or exhibitors to assist in booking rooms. We have been made aware of other housing companies or travel agencies that may be aggressively pursuing you, or your company, to book guest rooms through their company at supposedly significant discounts. Reservations made through these "pirate" agencies or companies will be at your own risk. The following company is an unauthorized housing provider and has been sent a cease-and-desist Event Travel Planners. If you are contacted by one of these "pirate" companies, please notify us immediately by emailing email@gcca.org.