Opening General Session | 4:30 p.m. – 6:00 p.m.
GCCA and GCCF Chairmen Remarks
Michael J McClendon, GCCA Chairman and Global Advisor, Lineage Logistics
Greg Laurin, GCCF Chairman and President, Conestoga Cold Storage
Keynote Presentation: Consumer Trends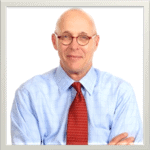 J. Walker Smith, Knowledge Lead, Kantar
J. Walker Smith has been described by Fortune as "one of America's leading analysts on consumer trends." He is co-author of four highly regarded books, a blogger, a former Marketing Management and Marketing News columnist, and a former public radio commentator.
General Session | 9:00 a.m. – 10:00 a.m.
NextGen Future Leader Award Presentations
Organized by the Global Cold Chain Alliance, the GCCA NextGen Future Leader Award recognizes outstanding future leaders in the cold storage industry around the world. In this session, you will hear presentations from regional future leader award winners as they compete for the global NextGen title.
Moderator: Adam Thocher, Senior Vice President of Global Programs & Insights and GCCF Executive Director
General Session & Lunch | 11:45 a.m. – 1:30 p.m.
GCCA Global Advocacy Update
Lowell Randel, Senior Vice President of Government and Legal Affairs, GCCA
GCCA continues to expand its advocacy efforts globally.  Hear the latest on GCCA's work to advance cold chain industry priorities to policy makers including GCCA led Farm Bill legislation entitled the "FRIDGE Act" as well as upcoming regulatory changes that will impact the industry. Learn how GCCA is engaging with governments globally to elevate the profile of the cold chain in Canada, Brazil, the E.U. and other parts of the world
Closing General Session | 3:15 p.m. – 4:30 p.m.
Keynote Presentation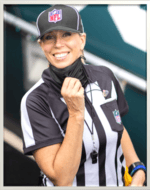 Sarah Thomas, the NFL's First Female Official and one of Sports Illustrated's 100 Most Influential NFL Figures of All Time, will keynote the Convention on Wednesday, September 27th during the Closing General Session. Sarah Thomas changed the game in the world's most quintessential male-dominated sport—football—when she became the first female NFL official. Now she's inspiring others to dream big and believe anything is possible.
10:30 a.m. – 11:15 a.m.
Case Studies in Energy Excellence
Warehouse energy usage is the second highest cost in the cold storage industry behind labor. Creating a culture around energy efficiency and managing energy usage costs is a high priority for temperature-controlled 3PL operators around the world. In this session, we will examine two GCCA Warehouse Members and their journey to achieve Gold Level status in the GCCA Energy Excellence Program and the ROI their companies garner for being part of the program.
Panelists:
Jason Massey, CEO, Ndustrial
Eben James, President & CEO, Trenton Cold Storage
Kulsoom Khan, Energy Efficiency Manager, Congebec
Solutions to Reducing Food Loss and Waste
Studies show that roughly 40 percent of the food that is produced for consumption is lost or wasted before it reaches the final consumer. In this session, you will hear from GCCA members regarding their efforts to minimize food loss and waste and possible solutions to fight food insecurity.
Presenters:
Ken Whah, President & Regional Partner, Core X Partners
Joe Bobman, Food Program Operations Manager, The Farmlink Project
Luis Yepiz, Chief Procurement Officer, The Farmlink Project
9:30 a.m. – 10:15 a.m.
State of the Global Property Insurance Market
The Property market in the US continues to harden. In this session, members from the Lockton team will discuss causes for the hard marketplace, the role engineering can have on insurability and competitive renewal pricing.
Presenters: Austin Casel, Account Executive, Lockton
Lakin Milner, Property Engineer, Lockton
Tracey Wild, Unit Leader, Lockton
Innovations in Warehouse Design, Maintenance and Modernization
CEBA members are true experts in building the cold chain and to recognize their tremendous expertise, the CEBA Built by the Best Award is awarded each year during their annual conference. The award acknowledges project teams moving the industry forward in the design and construction of controlled environment facilities. In 2022, Griffco Design/Build, Inc. received the CEBA Built By the Best Award in the Over $35 million Project category for their work on Phase I of Americold's Gateway facility (Atlanta, GA). Coldbox received the Award in 2022 for their Under $35 million Project which was a facility built for Confederation Freezers in Brantford, Ontario, Canada. This session will walk through the planning process, the actual construction work and all the decisions made in between.
Panelists:
Bill Lawless, Senior Director, Design Engineering, Americold
Scott Griffin, President & CEO, Griffco Design/Build Inc.
Marko Dzeletovich, Founder & CEO, Coldbox
10:45 a.m. – 11:30 a.m.
Economic Landscape and How it is Impacting Food Consumption Trends
It's a complex world. Questions remain around the stickiness of core inflation, the tightness of the labor market, the outlook for the consumer, and the likely path of monetary policy ahead. Meanwhile, rising geopolitical tensions, a volatile energy market, the acceleration of AI, and changing sustainability regulations can lead to significant risks and opportunities. In this session, Xinnan Li, an analyst from RaboResearch, will guide us through the changing macro landscape and its impact on food consumption and cold storage operators.
Presenter: Xinnan Li, VP F&A Packaging, Cold Chain Analyst, Rabobank
Optimizing Supply Chains Through Scheduling Standardization
While there is a lot of talk about the need for more standardized processes when it comes to keeping trucks moving and on schedule, there is much more than meets the eye required to take that from a concept to a reality. Initiated in 2022 by early members Convoy, J.B. Hunt and Uber Freight, the Scheduling Standards Consortium (SSC) aims to create freight appointment scheduling standards that provide consistent visibility into the supply chain. Together with shippers, carriers and transportation platforms and intermediaries, the SSC aims to simplify the integration of freight scheduling systems across the fragmented ecosystem and generate efficiency across the freight industry. Hear more from Consortium members about this potential game changing initiative.
Speaker: Greg Granata, Commercial Product Manager, E&T, J.B. Hunt
1:45 p.m. – 2:30 p.m.
Refrigerated Transportation & Warehouse Infrastructure: The Transition to New Technologies
Join us for a highly engaging conversation with industry clean technology leaders that will discuss an overview of current and future zero emission TRU and infrastructure technology options along with improvements on performance, weight, and maintenance over the traditional TRU. Explore the critical path steps for successful and safe clean technology deployments. Where are refrigerated transportation companies investing in regard to zero emission regulations, the electrification of fleets, and other ESG goals? What funding is available for transportation companies to move to these more sustainable models? How might delays in the transition to these new technologies impact the supply chain? What are the potential impacts to temperature-controlled facilities? This panel will touch on these issues and others in regard to modernizing the various modes of refrigerated transportation. Come join in and look at what the future of cold chain distribution holds – the future is now!
Panelists:
Sam Doerr, Trailer Portfolio Leader, Thermo King
Mike Marshal, Vice President – Fleet Leasing, West & Zero Emissions, PLM Fleet
Peter Schneider, Director of Sales & Project Management, GridMarket
Moderator: Keith Mowery, Senior Vice President, Logistics, United States Cold Storage
Trends & Innovations in Cold Storage
Hear from experts on what the warehouse of the future will look like. Presenters in this session have the unique position of working on many different controlled environment buildings and are privy to how companies are looking to use the latest technologies (Automation, AI), how ESG is being taken into account when they are deciding what and how to build, what are the trends in the types of facilities being designed and where.
Presenters:
Gary White, Vice President Engineering, Bellingham Cold Storage
Stephen Wilson, Account Executive, Slate River Systems, INC
Monday, 25 | 2:00 p.m. – 4:15 p.m.
The Cold Chain Café is a roundtable discussion component of the program where attendees will participate in valuable dialogue with their peers. Participants will engage in up to 3 fast-paced, 20-minute discussions and choose from over 13 different topics.
How will this work?
Each topic will correspond to a numbered table on the patio. Participants join the table/topic of their choosing and spend the next 20 minutes discussing that topic with their peers. The goal is that in 20 minutes each group will share tools, ideas, and have a stimulating conversation about a particular topic. That will happen two more times. By the end of the entire session, each participant will have spent 20 minutes with 3 different topics/issues/questions.
Why are we doing this?
The Cold Chain Café format allows attendees to share and discuss relevant topics important to them and their business. This format of informal, peer-to-peer conversation is an innovative yet simple way to encourage discussion and have conversations that matters. As each round occurs, the conversation can continue to build, and even carry beyond the session and into networking time.
Who will facilitate the discussions?
We have chosen a group of your peers to facilitate the discussions. As a table facilitator, their role will be to keep conversation flowing with a table of 10 participants (including yourself). They will start the conversation, possibly lead it, direct it, guide it, encourage it, but not talk the entire time. (This isn't a presentation.)
Refrigeration Regulation and Compliance
Supply Chain Disruptions and Solutions
Talent: Recruitment, Retention and Development
Energy Procurement Strategies & Contingency Planning
Electrification of Refrigerated Transportation
Maximizing Rail Utilization
GCCA Global NextGen Award
Organized by the Global Cold Chain Alliance, the GCCA Global NextGen Award recognizes outstanding future leaders in the cold storage industry around the world.
Larna Jodamus of CCS Logistics was named the winner of the 2022 Global NextGen Award!
Candidates for the GCCA NextGen Award are the winners of the following regional and country awards:
View Showcase Participants
Networking Hub & Supplier Showcase
Designed to offer conventioneers a place to meet, relax and recharge, the Networking Hub & Supplier Showcase is open daily and located in a central location. Wondering where to meet peers or partners, look no further! The Hub includes refreshments, lounge seating and meeting tables to be utilized by attendees. The Hub also plays host to the Supplier Showcase where attendees can connect with the top industry solutions providers and stay informed on new automation solutions, equipment, technology, construction trends and other industry solutions to innovate their businesses.
The Networking Hub & Supplier Showcase will be accessible and open during the following times. Focused Supplier Showcase times are outlined below, which will be the primary and busy hours for Showcase Participants.
Monday, September 25: 6-7pm
Tuesday, September 26: 8am-12pm
Wednesday September 27: 8:30am-4:40pm
Networking Hub & Supplier Showcase Hours:
Monday, 25 September
 

| | Time |
| --- | --- |
| Opening Night Reception |   6:00 p.m. – 7:00 p.m. |
Tuesday, 26 September
 

| | Time |
| --- | --- |
| Breakfast in the Supplier Showcase | 8:00 a.m. – 9:00 a.m. |
| Refreshments in the Supplier Showcase | 10:00 a.m. – 10:30 a.m. |
Wednesday, 27 September
 

| | Time |
| --- | --- |
| Breakfast in the Supplier Showcase | 8:30 a.m. – 9:15 a.m. |
| Refreshments in the Supplier Showcase | 10:15 a.m. – 10:45 a.m. |
| Refreshments in the Supplier Showcase | 2:30 p.m. – 3:00 p.m. |
Supplier Showcase Floorplan:
View the Live Showcase Floor Plan
Supplier Showcase Participants:
24 September 2023
Advance Storage Products
AI Storage Solutions
Avaska
Baltimore Aircoil Company
Boltrics
Coldbox
Dambach Lagersysteme USA, Inc
Datex Corporation
EPSTEIN
Evapco Inc.
FCL Builders
FLEXSPACE
Frazier Industrial Company
GAF
Gleeson Constructors & Engineers, L.L.C.
Global Roofing Group
Green Span Profiles
Griffco Design/Build, Inc.
Hansen-Rice, Inc.
Jamison Door Company
Kingspan Insulated Panels
Made4net, LLC
Metl-Span
M&M Carnot
MRBraz and Associates, PLLC
Nucor Warehouse Systems
Performance Structural Concrete Solutions, LLC
Providence Engineering
QuickFreeze
Rack Builders Inc. 
Ramp Systems, Inc. 
Refrigiwear, Inc.  
Royal 4 Systems, Inc.
Rytec High Performance Doors
SRSI
Stellar
Stow US Inc.
Ti Cold
Tippmann Group
Vapor Armour
Viking Cold Solutions, Inc. 
WAGNER Fire Safety Consulting GmbH